Dave Grohl was photographed with Josh Homme of Queens of the Stone Age.
Is Grohl contributing to the new Queens of the Stone Age record? Is Homme going to be on the new Foo Fighters record?
According to Consequence of Sound:
Eagles of Death Metal's Jesse Hughes posted a photo of the trio to his Instagram page, but later deleted it.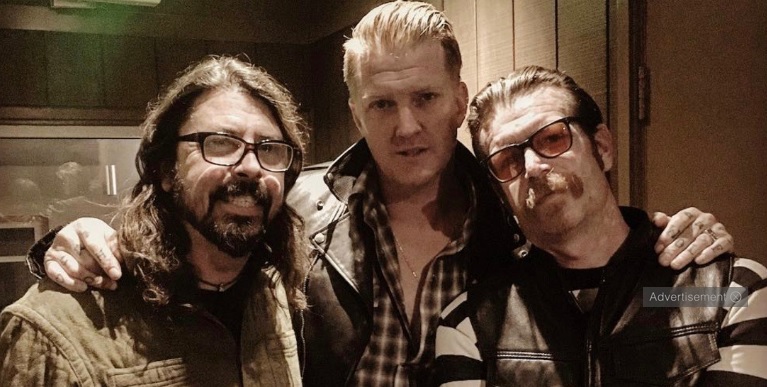 What they are up to is anyone's guess at this point…