Lionsgate is the movie studio behind such films as, the Twilight series, the Saw films, The Hunger Games and more
The movie making juggernaut just announced they will be opening a new Lionsgate theme park!
Lionsgate Movie World, will feature seven different "zones", each of which, will be dedicated to a different Lionsgate film.
According to Fortune:
"Each 'zone' of Lionsgate Movie World will be focused on different blockbusters from the studio, including Hunger Games, Twilight, Now You See Me and the upcoming remake of Robin Hood. The zones will feature reproduced streets and towns from the films, rides that bring visitors to scenes from movies and themed restaurants."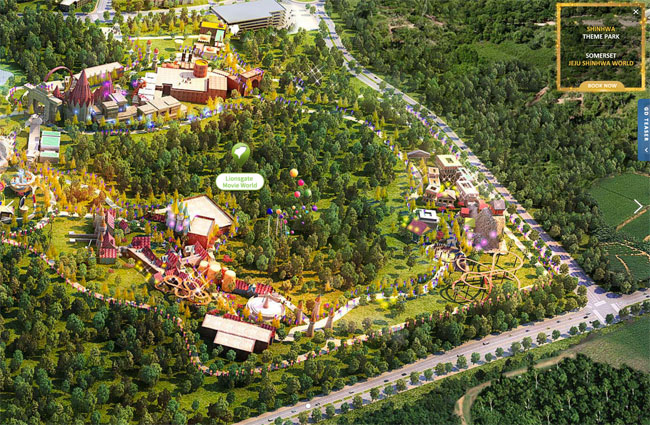 As rad as this theme park sounds, there is one little problem… It's going to be a part of Jeju Shinhwa World, a resort located on South Korea's Jeju Island.
That being said, the theme park is scheduled to open up in 2019.