Netflix opened up a pop-up dispensary selling marijuana strains named after popular Netflix Original shows.
In anticipation of the release of the new pot-themed TV show, Disjointed, Netflix teamed up with California dispensary Alternative Herbal Health Services (AHHS), creating strains based on Disjointed, Lady Dynamite, BoJack Horseman, Orange Is the New Black, Wet Hot American Summer: Ten Years Later, Mystery Science 3000: The Return, Arrested Development, Grace and Frankie, Chelsea and Santa Clarita Diet.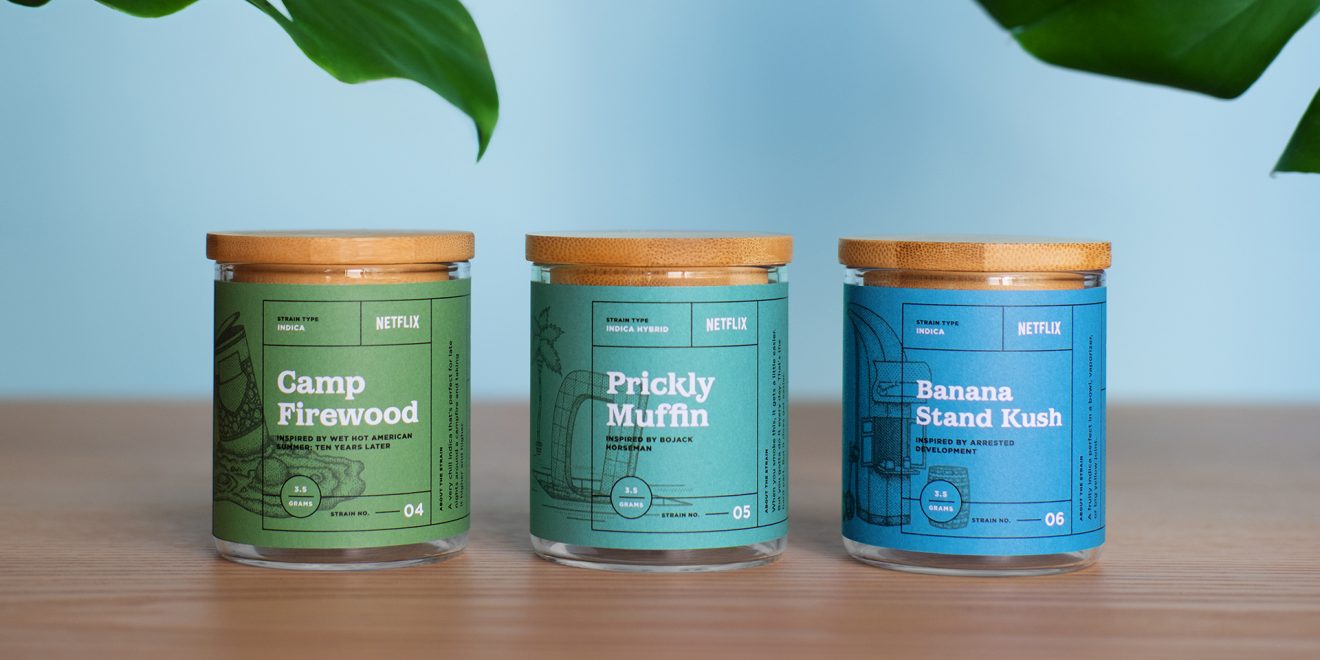 Here are some of the strains and details:
Camp Firewood
Inspired by: Wet Hot American Summer: Ten Years Later
Strain: Indica
A very chill indica that's perfect for late nights around a campfire and taking it higher and higher.
Prickly Muffin
Inspired by: BoJack Horseman
Strain: Indica Hybrid
When you smoke this, it gets a little easier. But you gotta do it every day. That's the hard part. But it does get easier.
Banana Stand Kush
Inspired by: Arrested Development
Strain: Indica
A fruity indica perfect in a bowl, vaporizer or big yellow joint
According to AdWeek: 
"Netflix didn't technically distribute or touch the plant itself for legal reasons, though the activation did sell 27 pounds of product during the event."
If you were hoping to "Netflix and Chill" with some BoJack buds… the strains were only available during the pop-up in West Hollywood.