New 'Super Nintendo' Air Jordan IV Shoes!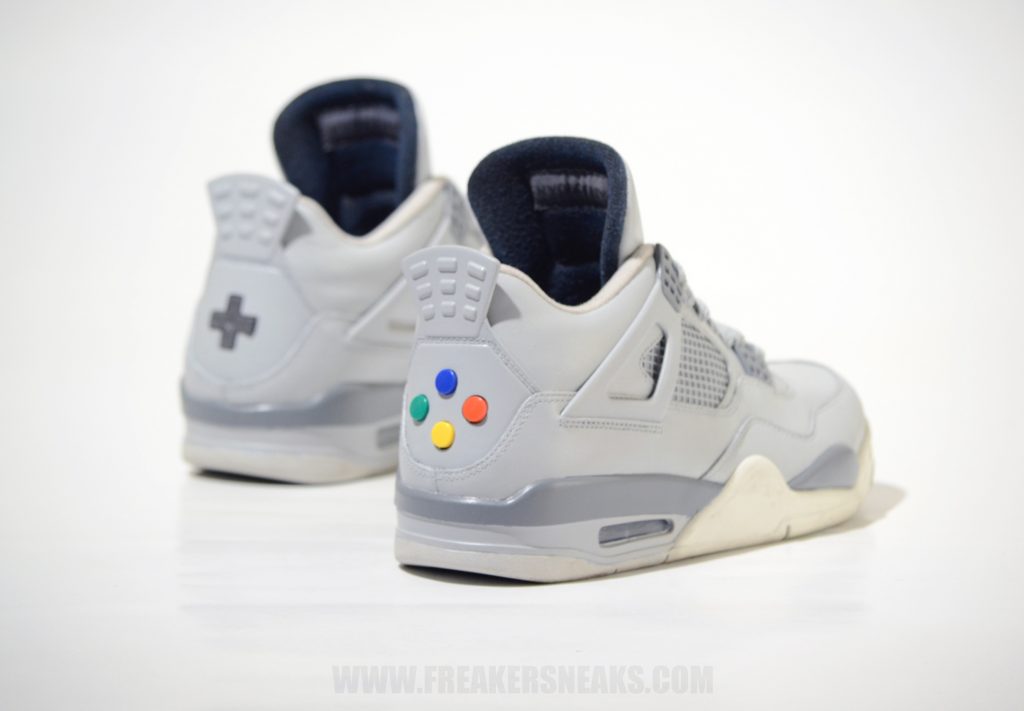 YES! These shoes are made of Super Nintendo controllers!
Based on Nike's "Air Jordan VI (4)", Freaker Sneaks' website says:
"Based on the classic 90's gaming console the Super Nintendo. Each pair is made using official Super Nintendo controllers. The buttons and the control pad are actually pressable!"
Dig em!? Act now because only limited pairs will be made available.