This will mark the second year Ozzy Osbourne and Corey Taylor have teamed up to bring you, "Ozzfest Meets Knotfest", and as you'd expect that line-up is quite heavy…
Ozzfest Meets Knotfest will take place at the Glen Helen Amphitheater in San Bernardino, California, November 4th and 5th!
The Ozzfest line up will include a headlining performance from Ozzy Osbourne, as well as, Prophets of Rage, Deftones and many others.
Knotfest's side of the bill has Rob Zombie, Marilyn Manson, Stone Sour, Testament, High on Fire, Havok, and Black Dahlia Murder among others.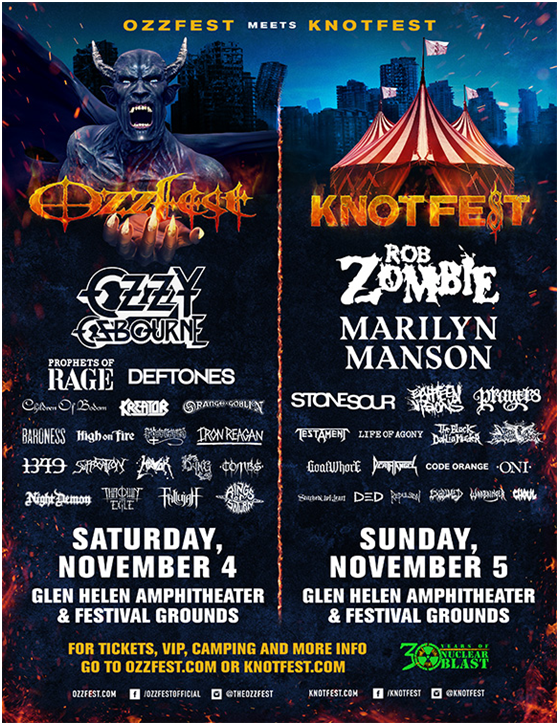 Single-day and two-day passes go on sale starting Friday, July 14th at 10:00 a.m. PST.