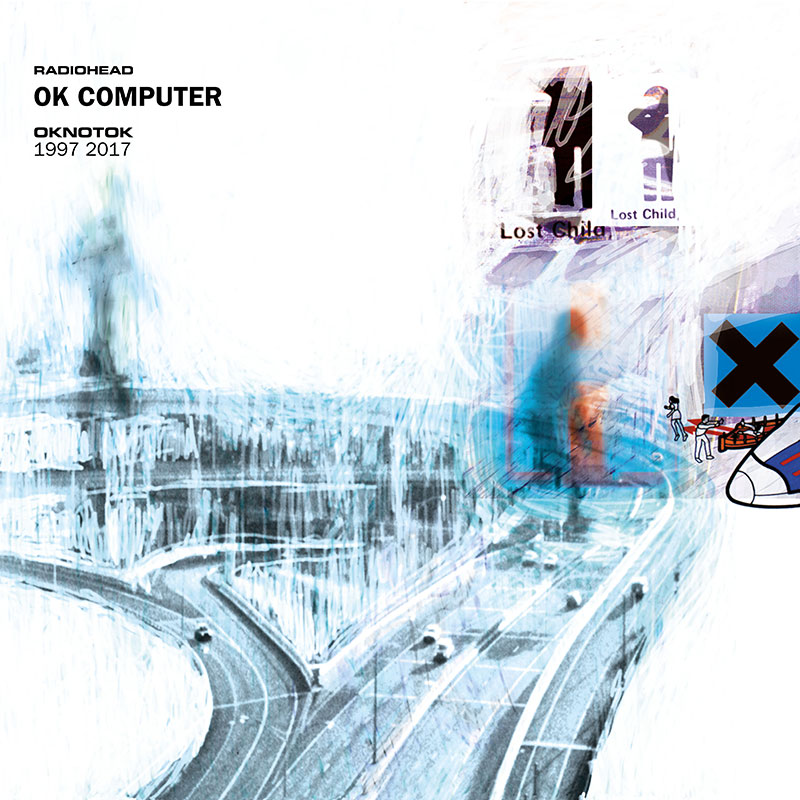 Radiohead have released all of the details on the 20th anniversary reissue of Ok Computer.
Due out on June 23rd, the deluxe reissue, OKNOTOK, will feature the original album cuts, b-sides and 3 unreleased tracks.
Consequence of Sound reports:
"A press release describes OKNOTOK, as a 'Radiohead completist's dream,' as the tracklist includes the original 12-song album, its eight B-sides, and three unreleased recordings: 'I Promise', 'Lift', and 'Man Of War'. All material on OKNOTOK has been newly remastered from the original analogue tapes."
The reissue will be released digitally, CD, vinyl, as well as a special Box Edition  (ships in July).