Sublime with Rome are currently on tour with Pepper, Rebelution, and Mickey Avalon. The band had a show last night in Orange County and upon leaving the gig, Sublime with Rome's bassist, Eric Wilson, was struck by a car on his motorcycle.
Sublime with Rome's drummer, Josh Freese, posted this on his Instagram account: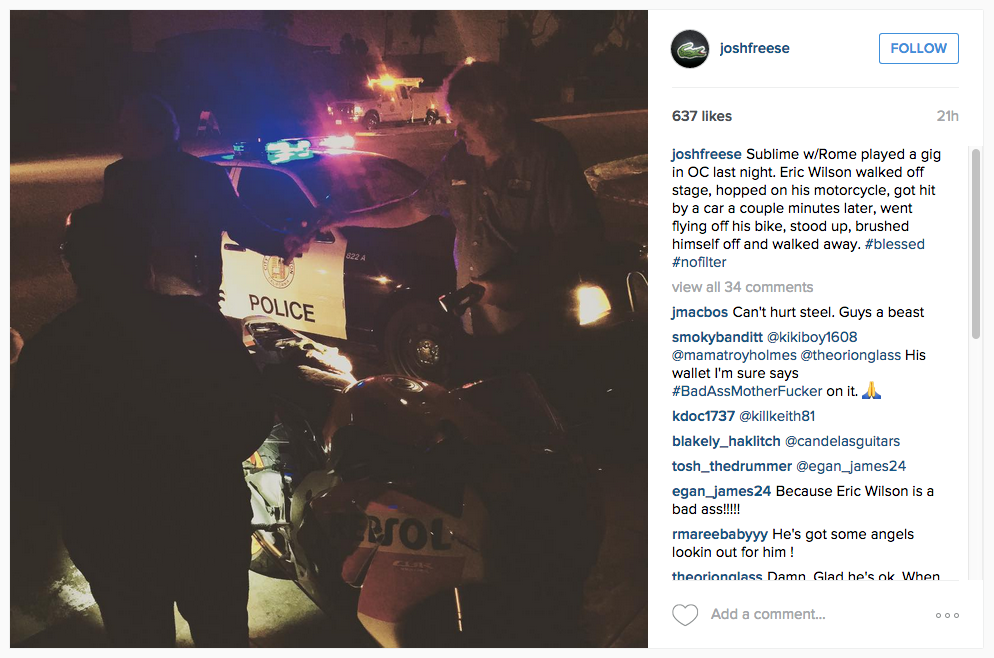 Our thoughts are with him and his family during his recovery.
Update: Eric Wilson, along with his band Sublime with Rome, are still projected to perform tomorrow night at the Sleep Train Amphitheater.