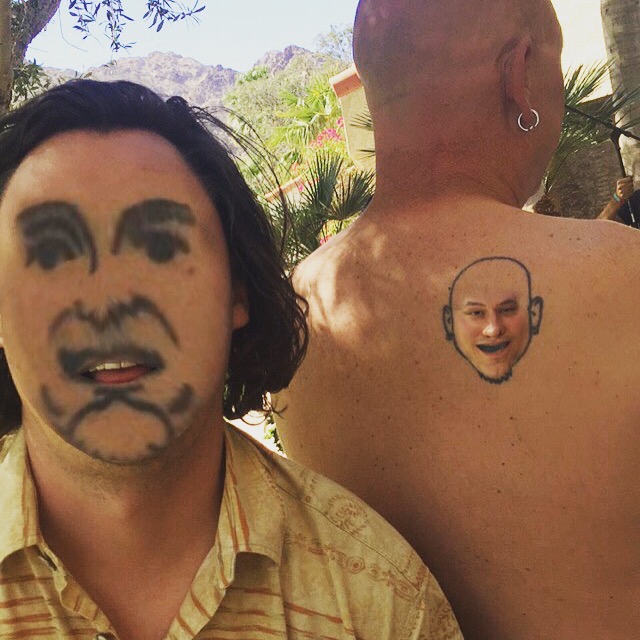 Coming to the 91X Flophouse on day 2 of Coachella, all the way from Woodcliff Lake, New Jersey, Brian Sella from the Front Bottoms.
Not only is he one half of the best Snapchat Face Swap EVER (the other half being Tim Pyles' tattoo, of course), but he also played acoustically for us, which you can watch below.
French words included. (We mean that both literally and figuratively.)
Anthemic…ANThemic…antheMIC. We're still not convinced that's an actual word, Halloran.
And now the "quick chat," with Brian from the Front Bottoms…
Check out the rest of the Coachella antics on Facebook!