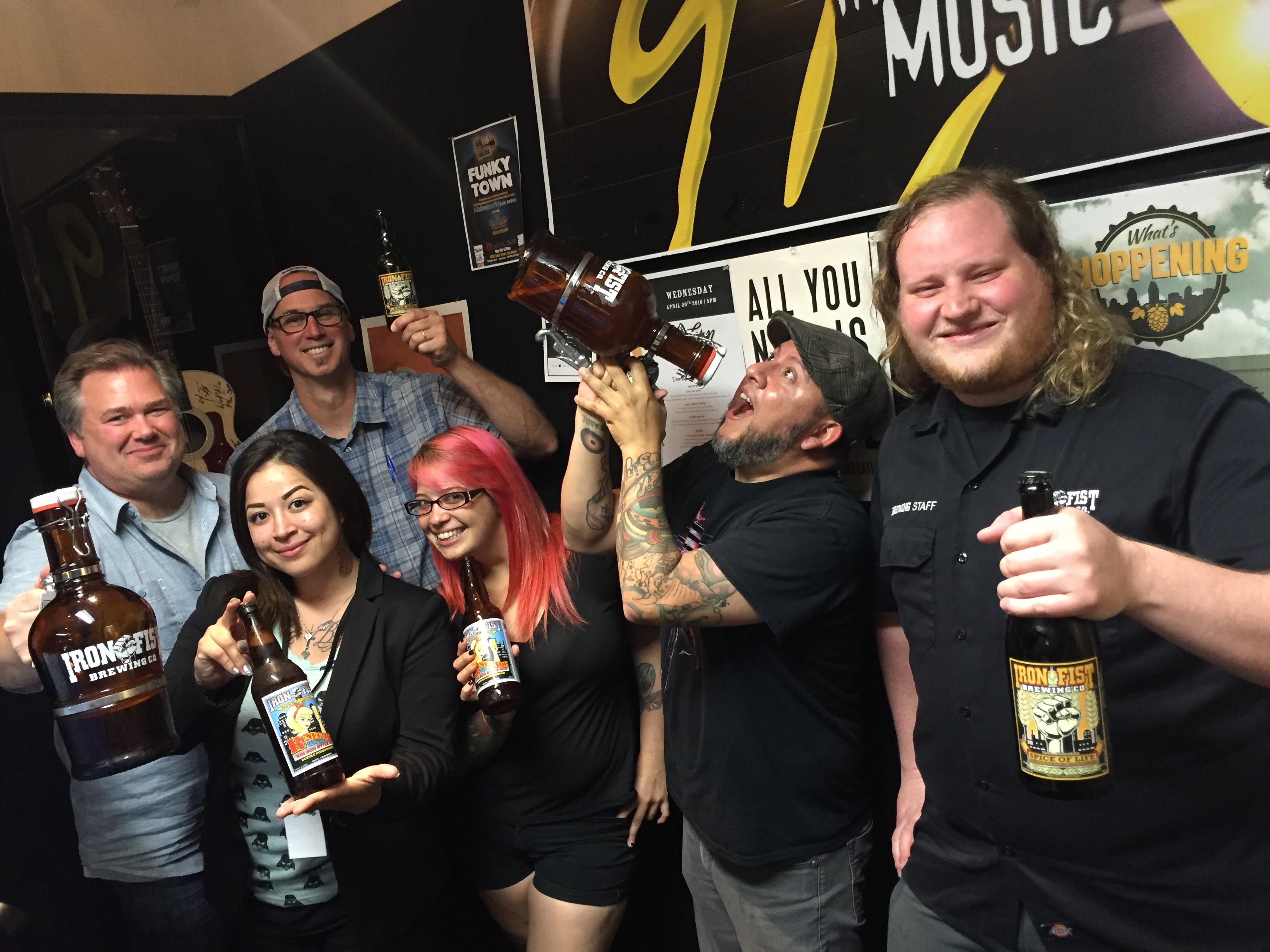 Dark Days Imperial Stout
Aged for three years in a single Willett bourbon barrel, Dark Days is a formidable Imperial Stout that remains cool and velvety. Aged in barrels until it reaches a maximum of decadence and smoothness, this 14.5 percent ABV beer is perfect for after-dinner sipping.
Ken Schmidt Aloha Plenty Imperial Porter
Sporting a full body, creamy texture and a long, smooth finish, aloha plenty  is made with fresh Kona coffee, macadamia nuts and coconut. It's essentially a liquid Almond Joy candy bar, with an ABV of 9.5 percent.
Nelson the Impaler
This American pale ale is bolstered by southern New Zealand Nelson hops, which give off a fantastic aroma and great grapefruit taste. As Paul pointed out, the Nelsons add a fruit taste similar to sauvignon blanc, and with an ABV of five percent this is a "sessionable" beer and an ideal food-pairing beverage.
Logan Lager Pre-Prohibition American Pilsner
This 4.3 percent ABV "pre-prohibition" style of beer salutes a time when lagers had greater character and more distinct flavor – and when beer wasn't full of the additives found in many of today's mainstream lagers.
Thanks again to the team at Iron Fist Brewing Co. for stopping by. Special thanks to Paul Segura and Karl Strauss Brewing Co.
Find out more about craft beer releases and events in San Diego at the 91X What's Hoppening blog.
Beer for Breakfast is supported by San Diego-based Keg and Bottle, with locations in the College Area, Lemon Grove, Clairemont, Del Cerro, National City, Sorrento Valley, Rancho San Diego, La Jolla and Santa Barbara. Keg and Bottle is a beer, wine and craft spirits destination.