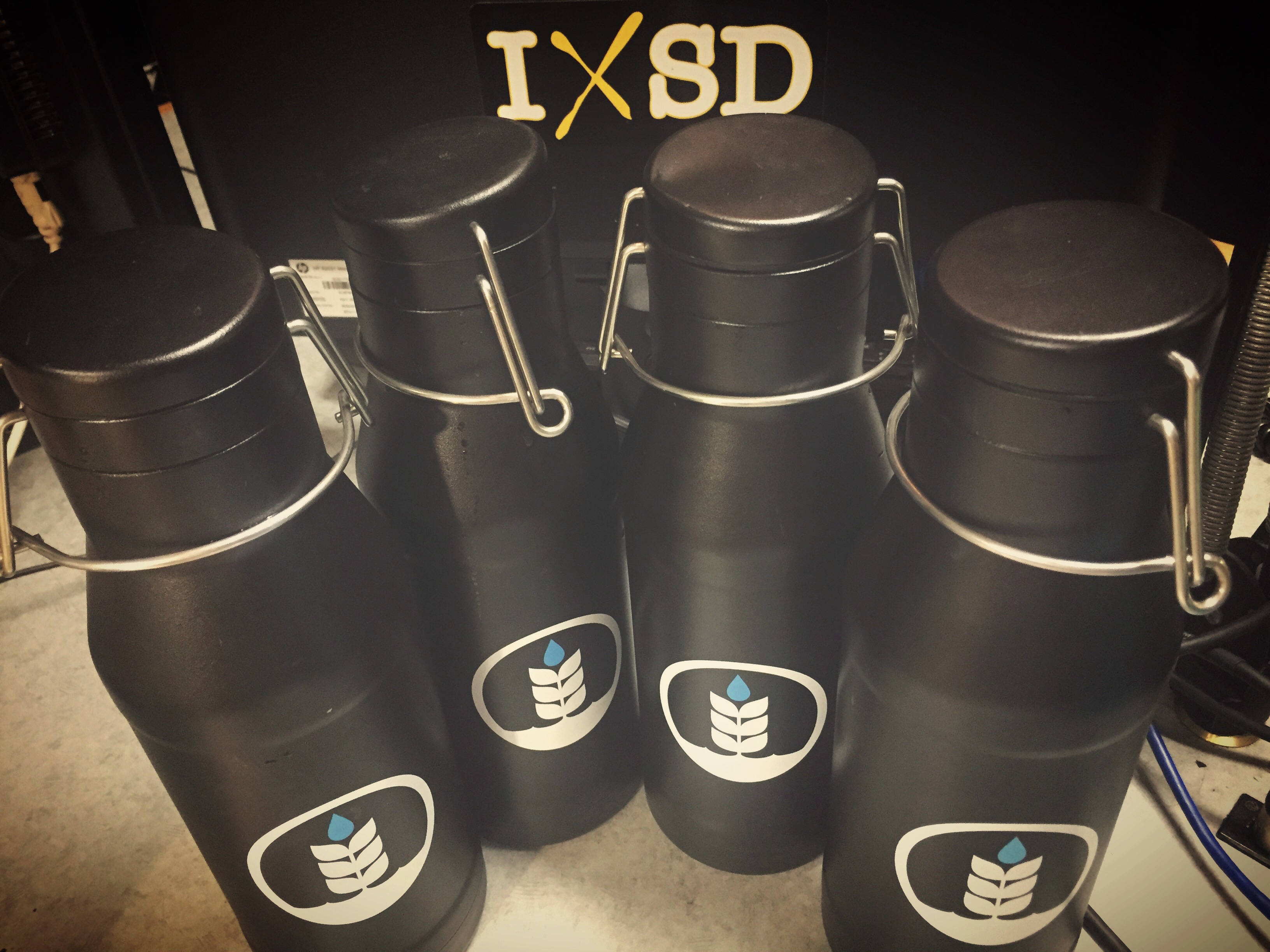 The 91X Beer for Breakfast team of Tommy, Producer Danielle, What's Hoppening curator Abel Garcia, and Paul Segura from the Karl Strauss Brewing Co. welcomed Jesse Pine and Winslow Sawyer from Pure Project and Brandon Hernandez from Beer to the Rescue to this week's edition of Beer for Breakfast!
Originally founded in Costa Rica, Pure Project went on-line in San Diego on Jan. 30, and as a brewery are committed to using fresh, organic ingredients, with as many locally-sourced components as possible.
While Brandon Hernandez counts Alesmith Brewing Co. as his day job, he also works with Beer to the Rescue to benefit the Lupus Foundation of Southern California.
Sensei Kölsch with Rice
A reduced-gluten 5.2 percent ABV beer, Sensei is a mash-up between the German ales of Cologne and the rice lagers of Asia. Powered by noble hops and Kölsch-style yeast that makes it suitable to pair with nearly any food, Sensei is a crisp, refreshing, light beer.
La Vie Rosé Saison
Inspired by Jesse's time in Costa Rica and named for the 1946 Édith Piaf song, this 6.5 percent ABV saison is made with raw Orange Blossom Honey from Mikolich Family Farms in Temecula, as well as organic hibiscus flowers from Burkina Faso and wild-crafted Grains of Paradise from Morocco.
Jolene Kentucky Common
This 5.3 percent ABV Kentucky common is made from a pre-Prohibition whiskey mash recipe, and sports a golden hue and tartness on top of a grainy "background" of corn, rye and barley. Here's to Dolly Parton.
No Reservations Double IPA
Featuring organic Agave nectar from Jalisco to provide sweetness and Pacific Northwest hops, this 9.3 percent ABV double IPA creates a deceptively light feel while still producing an intense hop aroma with notes of tropical fruit and pine.
Special thanks to Paul Segura and Karl Strauss Brewing Co.
Find out more about craft beer releases and events in San Diego at the 91X What's Hoppening blog.
Beer for Breakfast is supported by San Diego-based Keg and Bottle, with locations in the College Area, Lemon Grove, Clairemont, Del Cerro, National City, Sorrento Valley, Rancho San Diego, La Jolla and Santa Barbara. Keg and Bottle is a beer, wine and craft spirits destination.