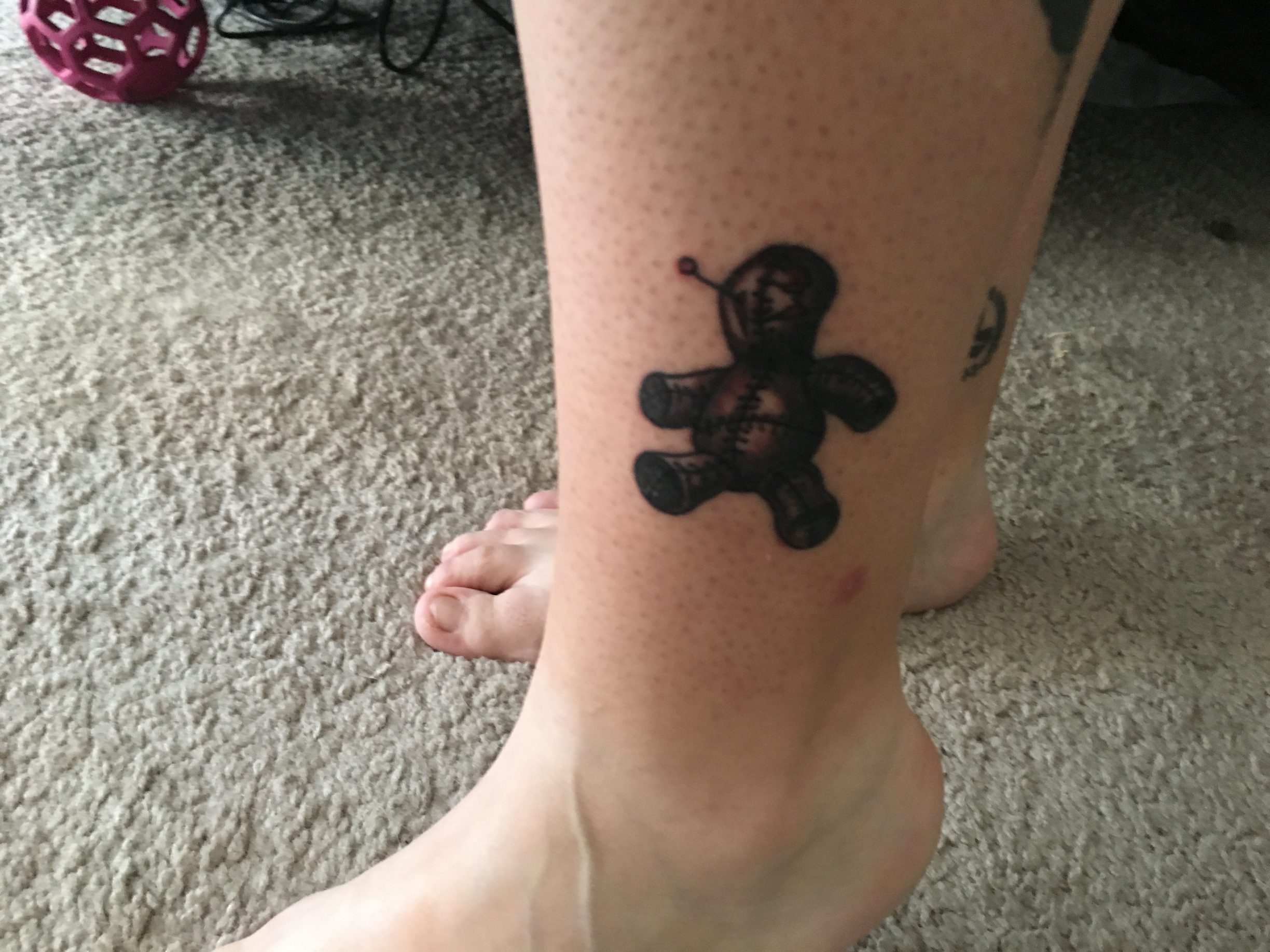 For the past 4 Friday the 13th's I've gotten a Friday the 13th tattoo.
It's just something fun and silly I like to do.
The image above, video below is the newest addition to my collection.
Below are the Friday the 13th tattoos I've already gotten including a Boo-ritto (ghost coming out of a burrito), a hot weiner dog (weiner dog with a hot dog bun), and an 'eternal love and death' symbol matching one of my best friends.
This time I went for the voodoo doll.
Shout out to Pete at Allegory Tattoo on El Cajon Blvd!