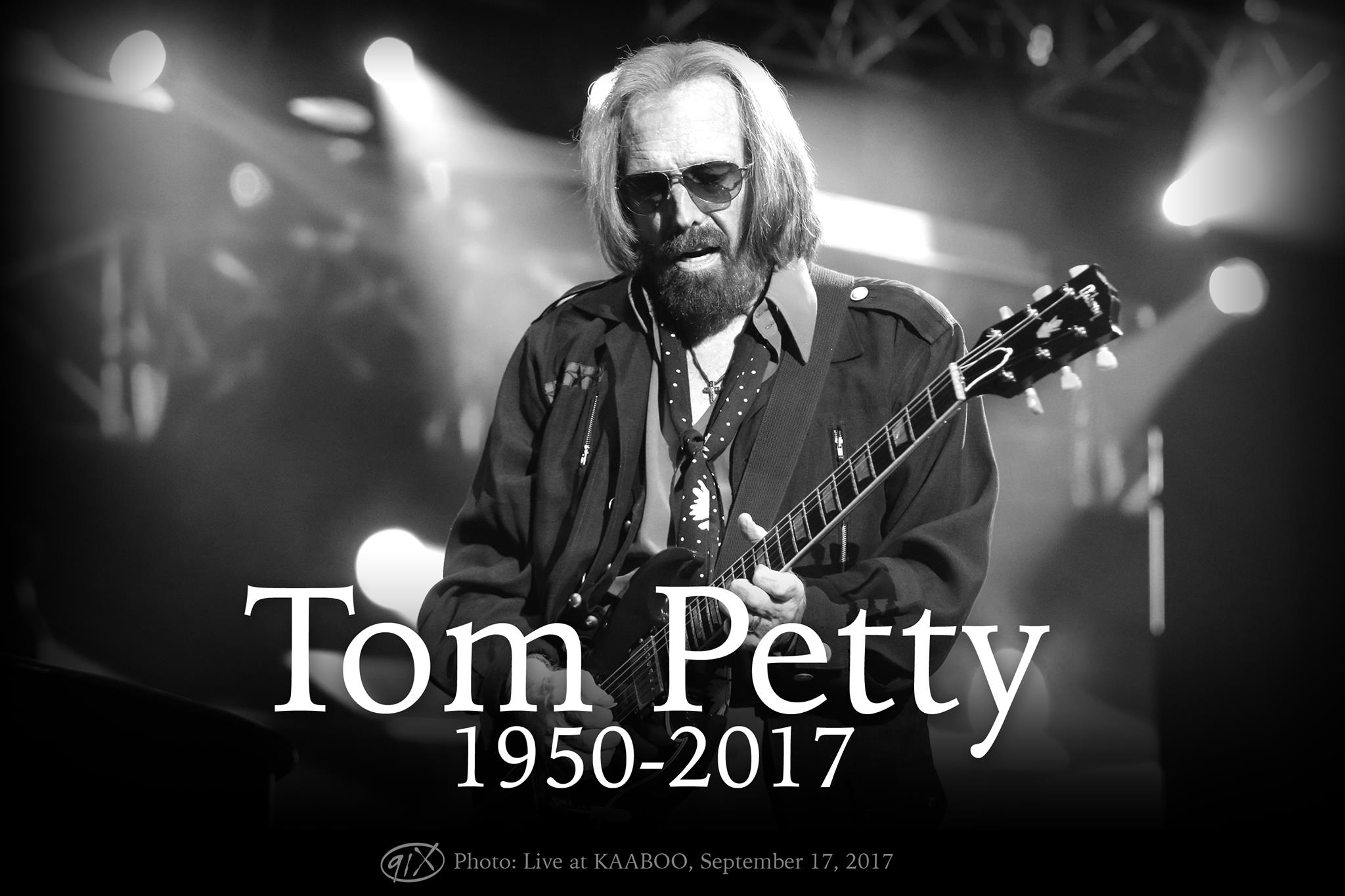 Yesterday was a TOUGH day.
As if the news about the horrific shooting in Las Vegas was enough, then the news of Tom Petty came out.
By no means is Tom Petty passing away anywhere near as horrible as the heinous act committed in Las Vegas, but as a music fan the news of his death hurt.
I grew up on Tom Petty. He makes me think of my dad. My dad LOVED him and made sure I knew every song. My dad passed away a few years ago but have always found comfort in listening to the music he loved, Tom Petty being a big one.
I remember in the early to mid-90's watching MTV early in the morning before going to school. They actually played nothing but music videos at the time, novel idea, I know.
I remember being infatuated with 'Don't Come Around Here No More' because it was Alice in Wonderland themed.
I remember walking around singing 'Mary Jane's Last Dance' and having no idea what the song actually meant, but being obsessed with the music video and not thinking it's weird that he was carrying around a corpse.
I remember trying to reenact 'Free Fallin' on the trampoline in our backyard.
I remember thinking having a harmonica around your neck while playing the guitar and singing in 'You Don't Know How it Feels' was the coolest thing ever!
And when I saw him at KAABOO two weeks ago, it felt like a religious experience.
The loss of Tom Petty hurts but I find comfort knowing I can turn to a number of his songs and feel not only Tom's presence but also feel my dad's.
Thanks for the music. <3
Check out his last performance at the Hollywood Bowl in Los Angeles on September 25th.