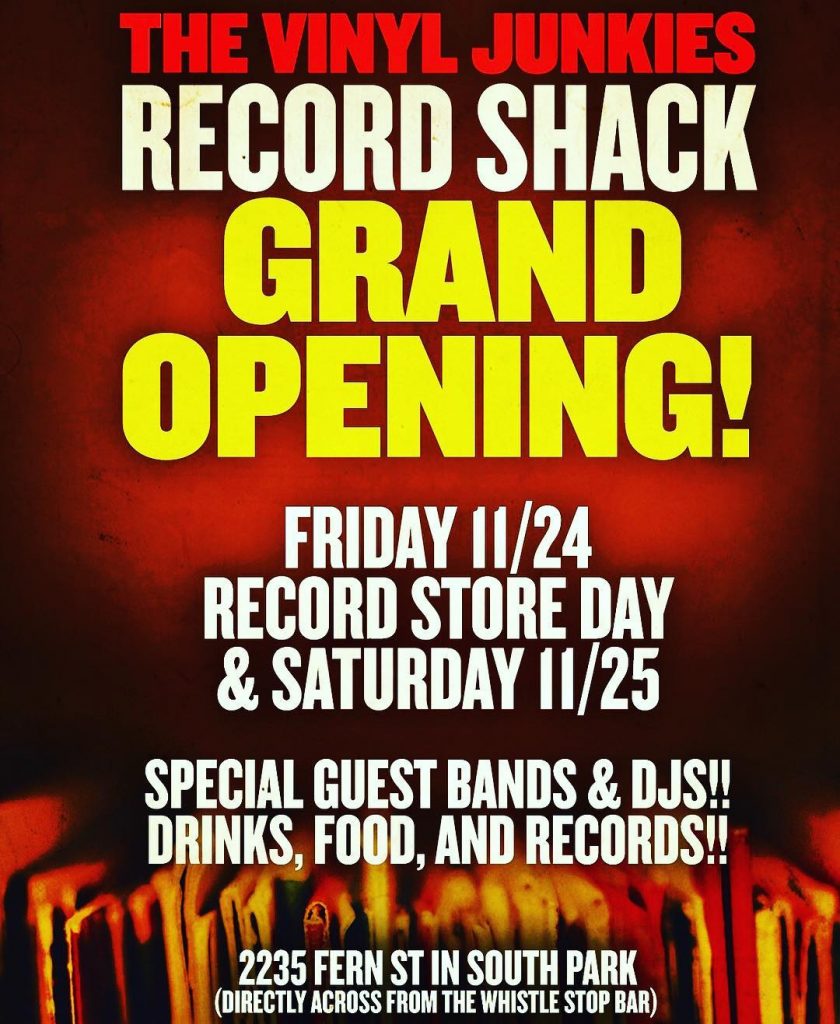 The newest record store to open in San Diego is the brainchild of Casbah owner Tim Mays and former owner of M-Theory Records, Eric Howarth.
Vinyl Junkies Record Shack will be opening Friday on 30th Street in South Park across the street from Whistle Stop.
Tim and Eric stopped by 91X to talk to Zach about the opening of Vinyl Junkies Record Shack and what to expect for their grand opening this weekend!