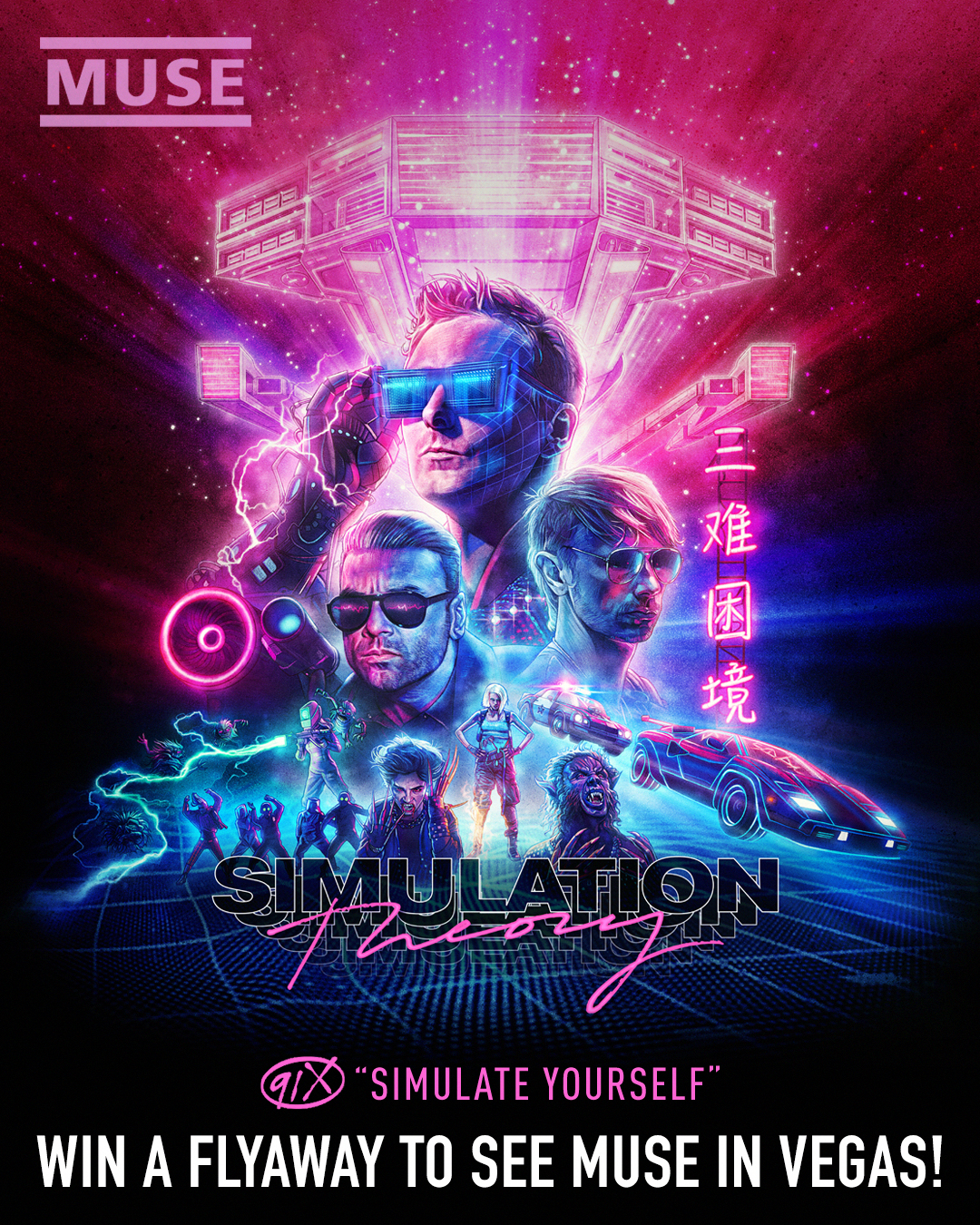 91X is giving you an incredible, once-in-a-lifetime opportunity to win a flyaway trip to Las Vegas to see the Muse Simulation Theory World Tour on March 2nd plus two nights in a hotel AND passes to meet the band IRL after the show!
Wanna go?
All you have to do to enter is create your very own, ORIGINAL, Avatar as you think it would appear in Muse's simulation! Then share that Avatar with us on our social media outlets and tag 91X and use the hashtag #91XAvatar! We're accepting Avatars from any medium whatsoever! Draw! Paint! Sculpt! Build! Cook! You can even dress up and transform YOURSELF into your Avatar!
We'll select a total of nine finalists to win tickets to the SAN DIEGO show, and have their Avatar posted on 91X.com where all listeners can vote for their favorite. Once voting ends 91X will announce the winner!
Disclaimer: Must be 21+ to win and all decisions made by the 91X judges are final.