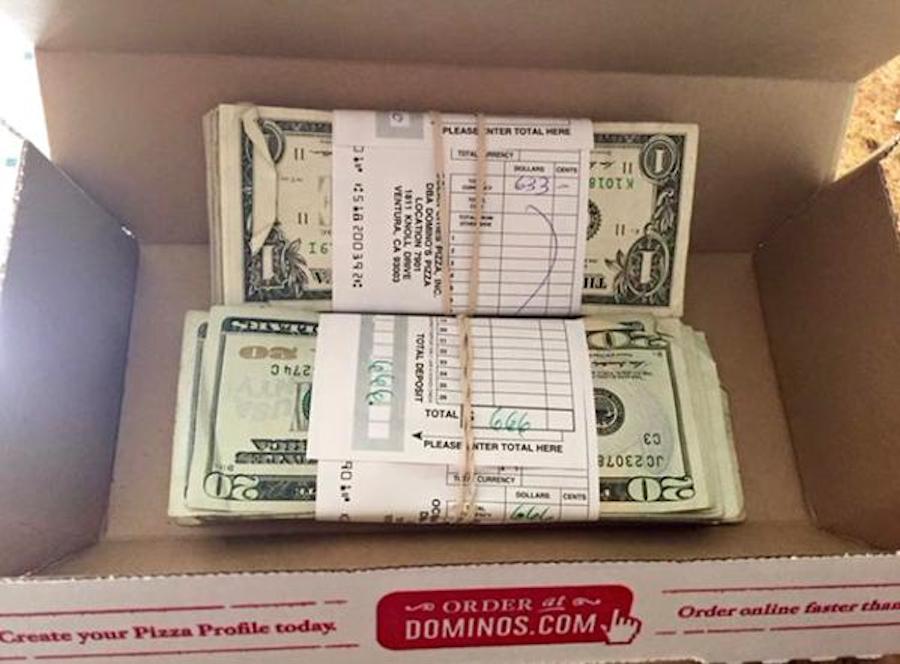 Berkeley, California.
Dude orders pizza, pizza gets delivered, dude finds $1,300.00 inside the delivery.
Dude gets messages on his phone from delivery guy who's freakin' out.
All his friends told him to keep it. But dude's morals got the best of him.
Dude returned the money, Domino's gave dude free pizza for a year, delivery guy got to keep his job.
Everybody wins.
See what happens when dudes are nice?!
What would you do?
Tell us on Facebook.