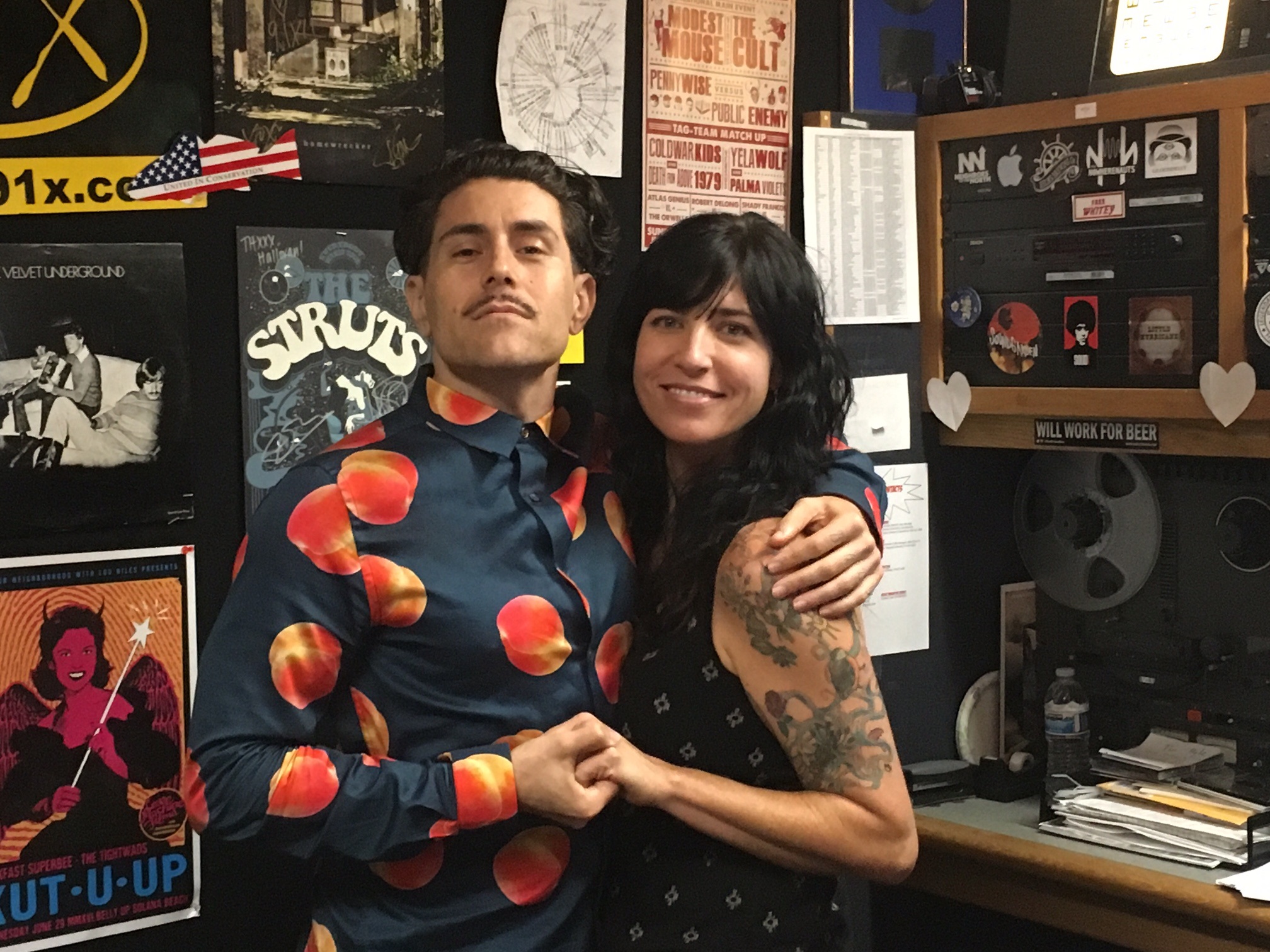 That's Davey & I doing our best prom pose… he wearing his favorite shirt, me wondering where my corsage is… somebody pinch me! AFI released a new song – their first in a while – today, so Davey Havok came in and took over Thumb Driven Radio! He played whatever he wanted for the hour and it turned into a master class in all the 80s bands that influenced him. It was fascinating and he could have not been more interesting and friendly – he impressed us all with his awesomeness. Is that a word?
He revealed that the name of the new AFI album is "The Blood Album," at least that's what the band is calling it – the title won't appear on the album when it comes out. He thinks it will be out in January. Check out the video and his playlist too. AFI RULE!
Worth noting: the 91X studio is, like, Antarctic cold most days, so. #puffertime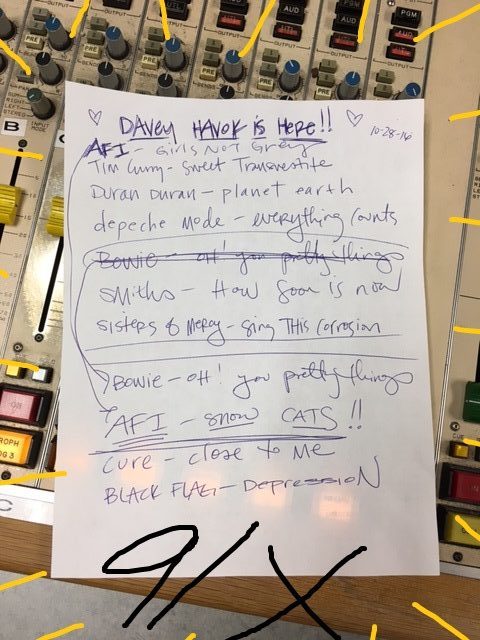 In case you can't read my chicken scratch, here's what he played:
Tim Curry – Sweet Transvestite
Duran Duran – Planet Earth
Depeche Mode – Everything Counts
The Smiths – How Soon is Now?
Sisters of Mercy – This Corrosion
David Bowie – Oh! You Pretty Things
AFI – Snow Cats
The Cure – Close To Me
Black Flag – Depression