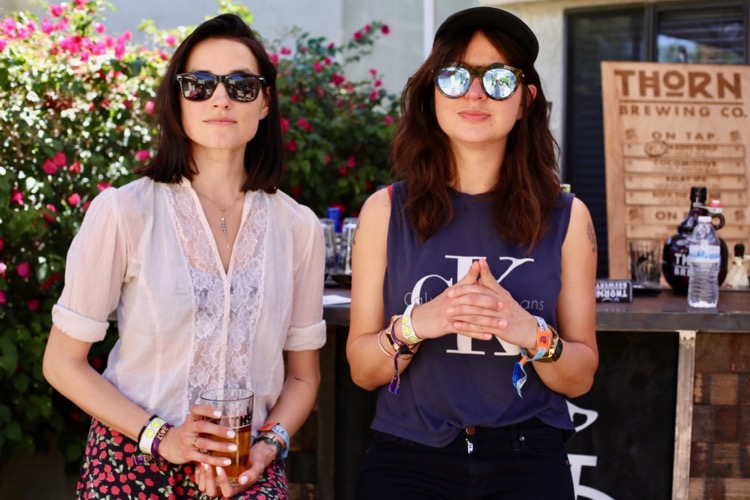 We're LIVE at the 91X Flophouse Weekend 1 of Coachella with Warpaint.
We're very pleased to know they love San Diego beer as much as we do, especially the bar provided by Thorn St. Brewery (love you, mean it).
They talked about how much David Bowie and Prince's death affected their newest album, Heads Up.
Watch: