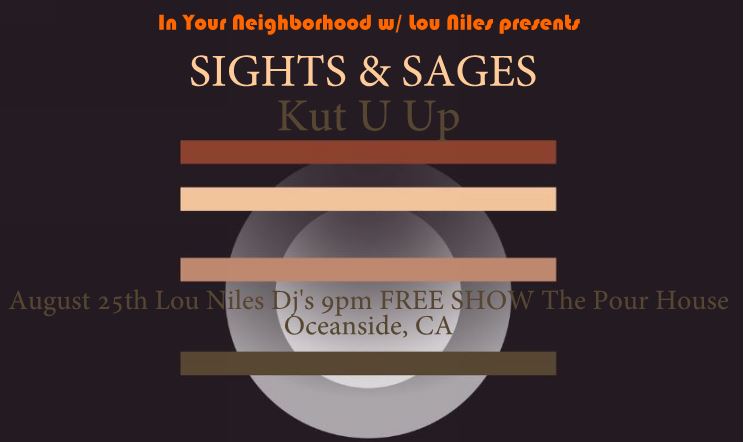 In Your Neighborhood w/Lou Niles hits the Pour House in Oceanside on Friday August 25th with a Free 21+ local music show that features hot upcoming artists Sights & Sages! You may have caught them opening the 2017 Switchfoot BroAm this summer.
They will be playing with local legends Kut U Up, who came to fame in an indie film "Riding in Vans with Boys" chronicling the band on tour with Blink-182 as they exploded internationally. The band has gone on to release several great albums and plans to play NEW Music for the crowd on Friday night, so please join us.
I believe both Kut U Up and Sights & Sages will have new merchandise and new music for sale, so bring some cash and join the party! The party starts at 9pm with me, Lou Niles, DJ'ing a mix of local music and other favorites followed by Kut U Up and then Sights & Sages.
Get there early and have some food. I recommend the Ahi Tacos and the burger with truffle fries. See you at the Pour House in Oceanside!
-Lou Niles