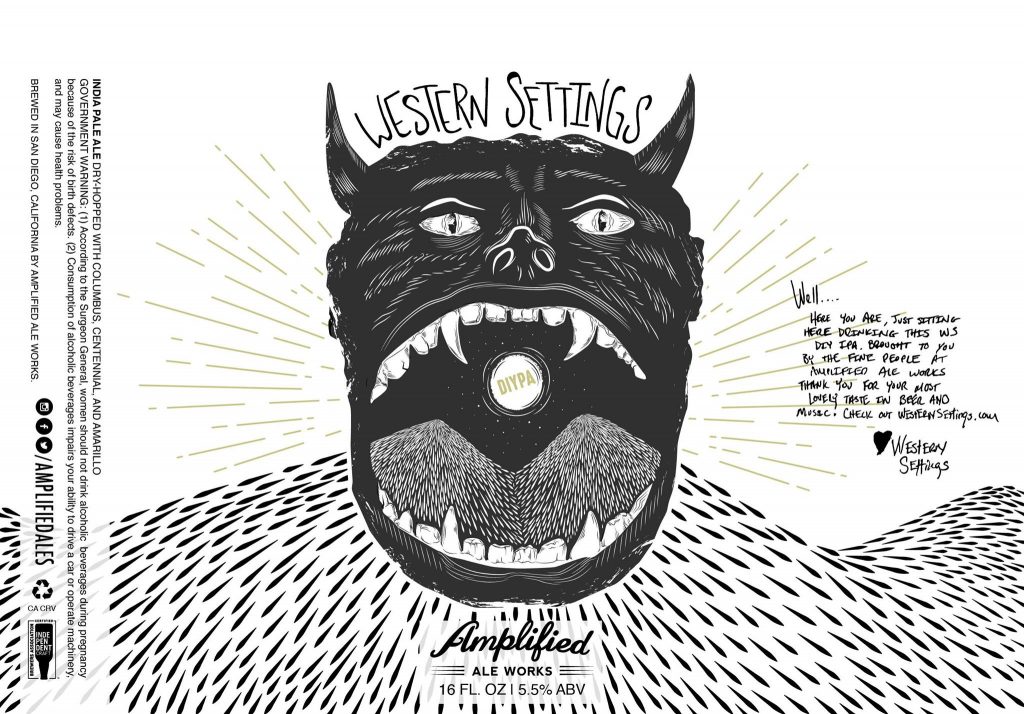 From Western Settings –
We have the pleasure to announce that we're getting our very own beer from the nice people at Amplified Ale Works.
Western Settings DIYPA will premiere at Ye Scallywag Oct 21st while we're playing.
Check out the Amplified booth for a sampling of our IPA.
Several bars will carry the beer after the festival, stay tuned for that.
They will also be canning this beer and here's a mock up of what that will look like, we will have some available on this upcoming tour in November.
We are happy to be working with Amplified, thank you all for the opportunity!
https://www.facebook.com/pg/westernsettings