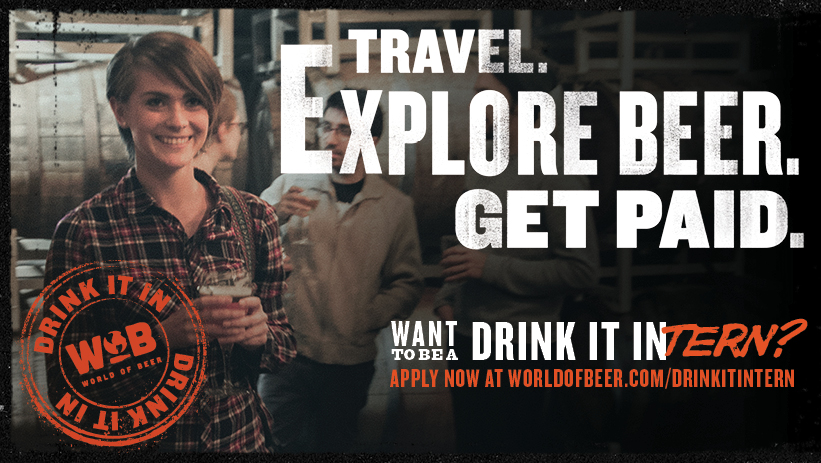 Internships can turn into a real bummer from time to time…
You think you'll be doing all kinds of cool stuff but end up just getting the boss coffee and ultimately end up being the office work bitch.
What if there was an internship that included traveling, eating, and drinking delicious beer? What if that internship PAID you to do it?
Look no further! World of Beer is looking for 3 "Drink it In" summer interns to travel the country in search of the best craft beer and food.
Not only will you get to eat, drink and travel on their dime, World of Beer is going to pay each intern $12,000!
Their mission statement:
At World of Beer, we've got 50 craft beers on tap, over 500 in the cooler and a menu of tasty tavern fare that's crafted to go perfectly with beer. And whether you're a beer master or just beer curious, our insanely knowledgeable staff is here to guide you through every last pint, pour, and pairing. So c'mon. Let's go. Because there's no better place to go around the world, one sip at a time.
Hurry and apply! Applications are due by March 26, 2016.
Uhhhh….WHERE DO I SIGN UP?!