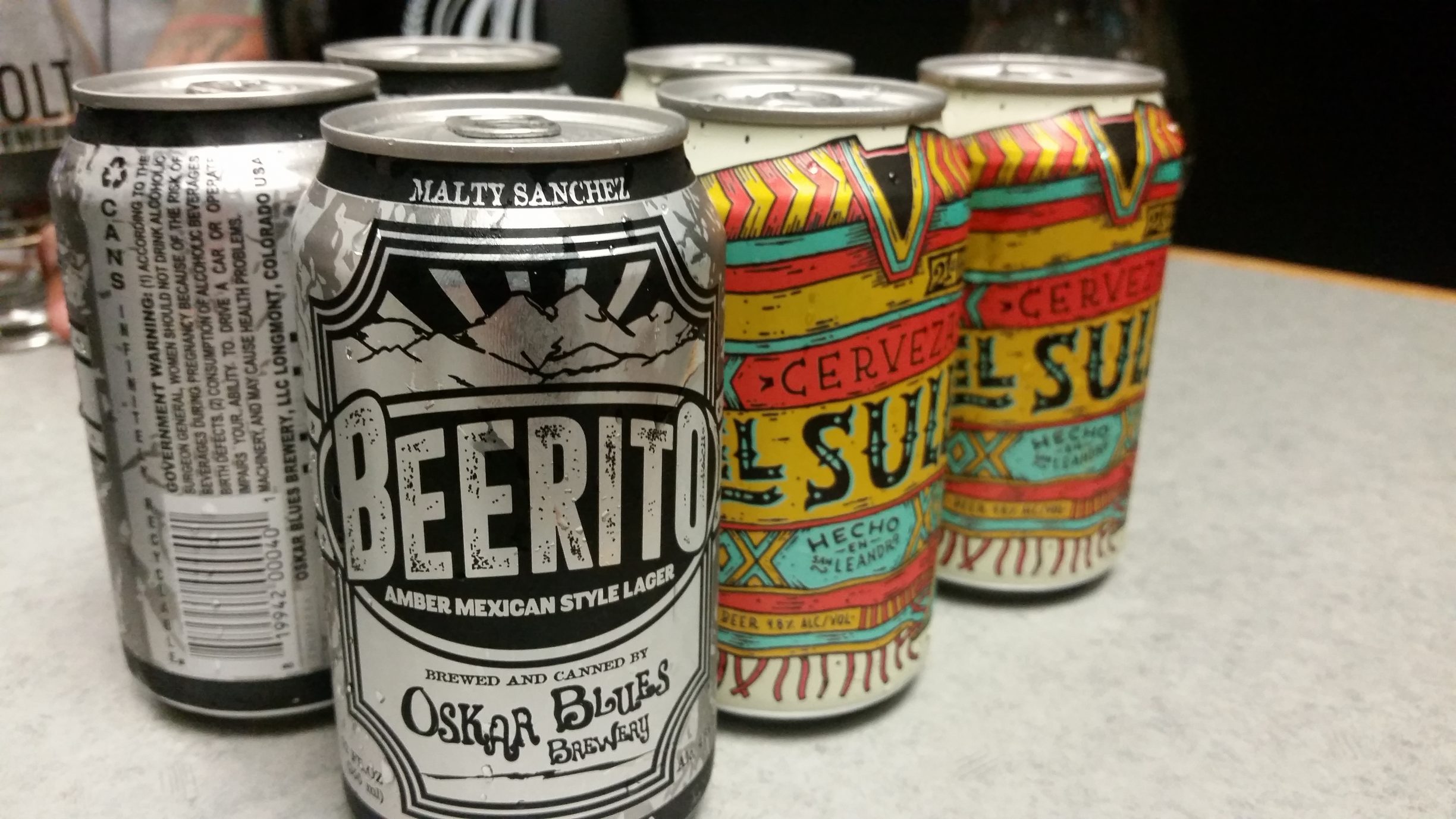 On the heels of a trip to Mexico to relax and recharge, 91X craft beer enthusiast Paul Segura from the Karl Strauss Brewing Co. also reignited his jones for Mexican-style lagers, and brought a pair of craft-style Mexican lagers from U.S. breweries to share with 91X morning host Tommy, Producer Danielle and Abel from the 91X What's Hoppening blog.
We tried the San Leandro-based (Alameda County) 21st Amendment Brewery's El Sully (named for owner Sean O'Sullivan), and the Oskar Blues Brewery Beerito from Longmont, Colorado. ¡Viva México!
21st Amendment Brewery El Sully
4.8 percent ABV
Oskar Blues Brewery Beerito (Malty Sanchez)
4.5 percent ABV
And be sure to look in the photo gallery below for a quick shot of Abel from the 91X What's Hoppening blog and 91X overnight madman and production boss Scotty, whose studio we use sometimes in the morning because there's more room for beer.