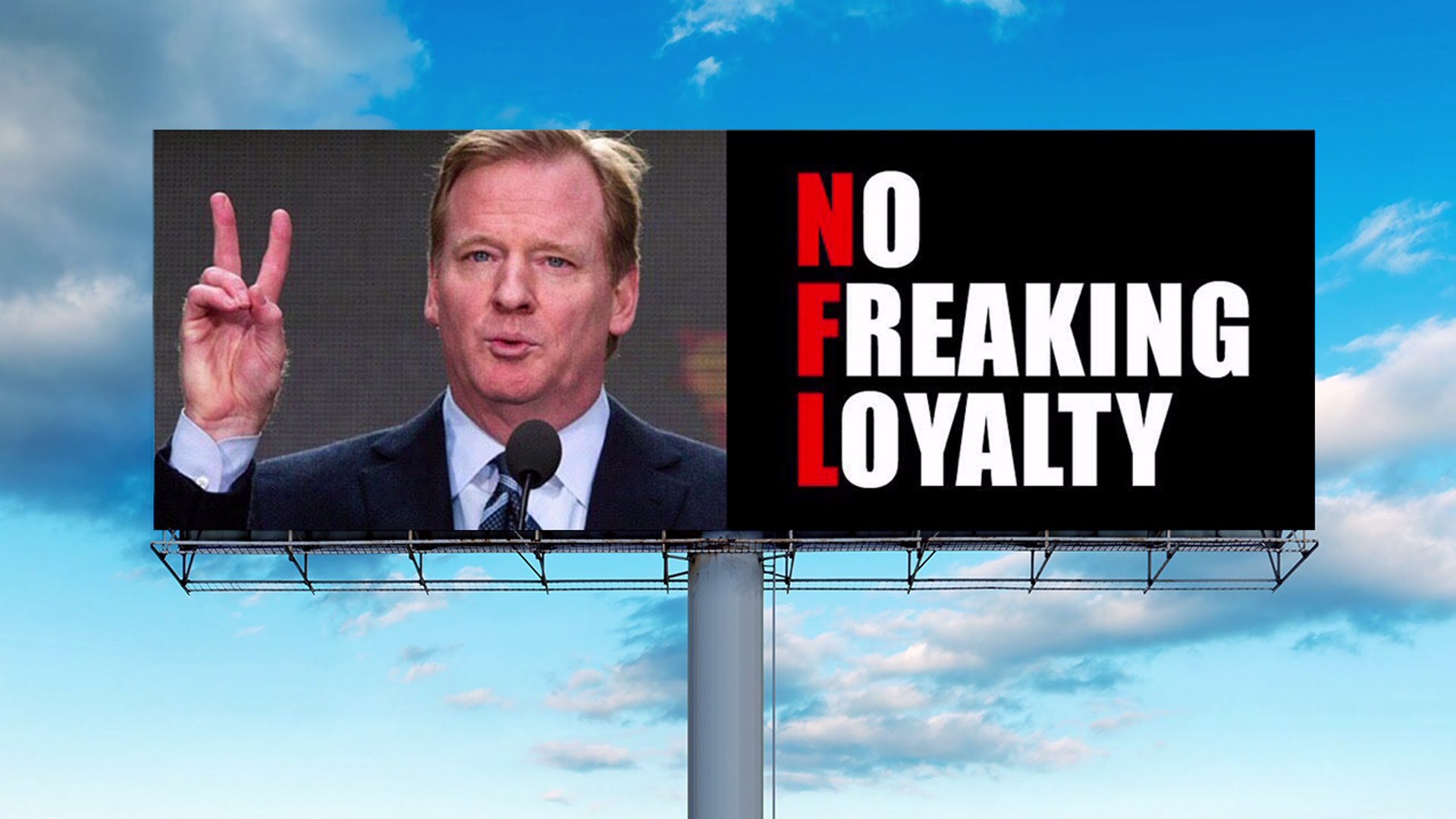 Oh man… Awkward….
The Chargers have three straight home games at the StubHub Center in Carson with the first one scheduled for Sunday. Fans will likely see this billboard when they head to the game.
An electronic billboard will show five anti-NFL messages, one of which is a picture of league Commissioner Roger Goodell and text "No Freaking Loyalty."
Ex-Charger fan Joseph Macrae started a GoFund me account to pay for the billboard and raised over $10,000!
Macrae told FOX 5 he, who said he has "no beef with" LA Charger fans, wants his billboards to get national attention so the NFL realizes that Los Angeles Chargers team owner Dean Spanos is a terrible owner.
Ouch!