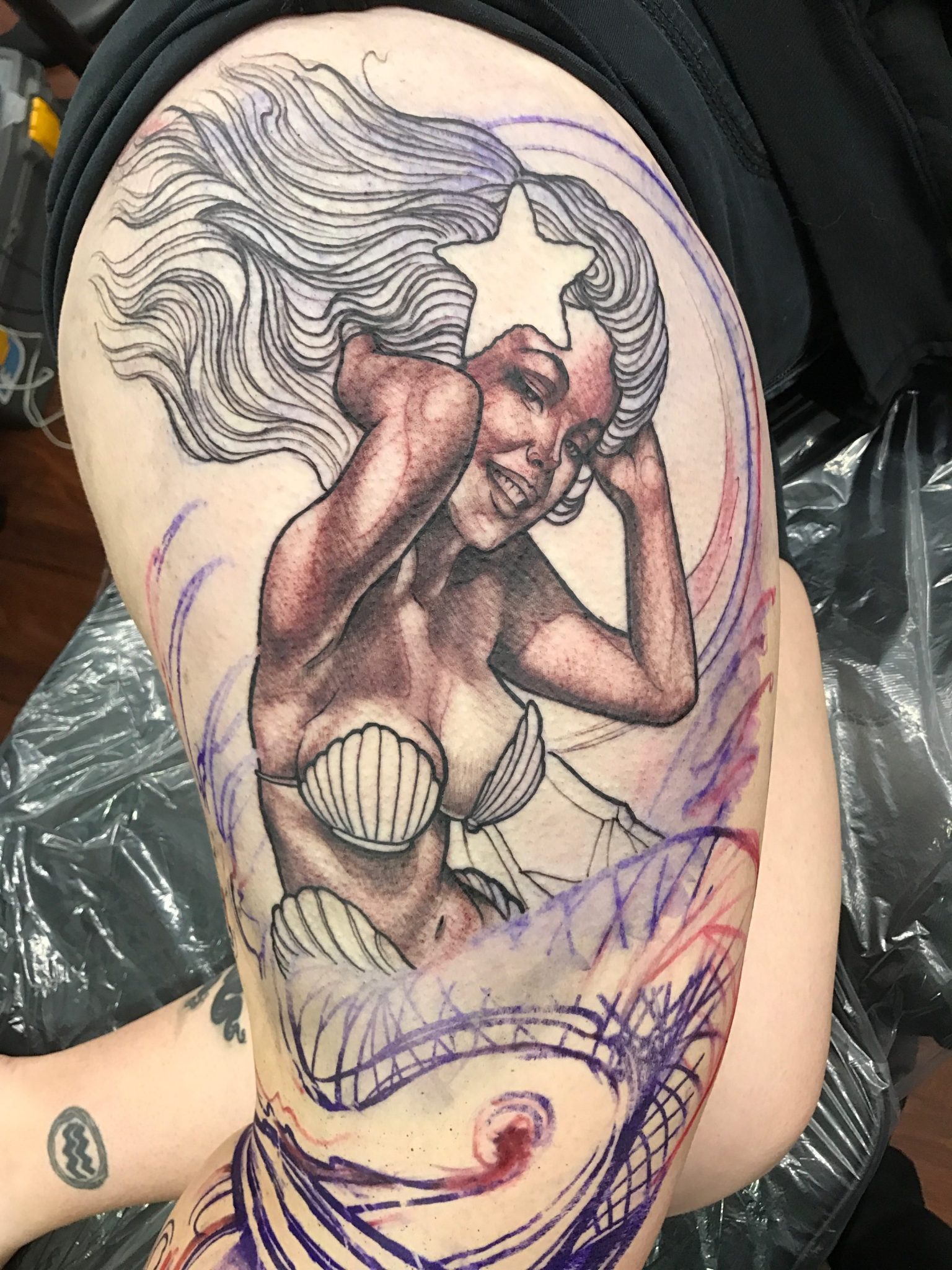 I love tattoos. I got my first tattoo at 16 and 14 years later I have a nice collection including a full sleeve.
Yesterday instead of being wined and dined for Valentine's Day I went and got tattooed.
I'm SUPER stoked for this new piece I'm working on. Originally I just wanted it to be about 12 inches tall taking up the outside my thigh. Then my super amazing tattoo artist had the awesome idea to make her twice as big so that she goes with the curvature of my leg.
Go big or go home, right?
Because we went big I only got the top half of her lined and shaded. I bitched out a bit. I was not mentally prepared to get the ditch of my knee tattooed. I go back in two weeks to get the bottom half of her lined and shaded then my favorite, COLOR!
Shout out to Alec Bauer at Funhouse Tattoo in PB. He is an amazing tattoo artist.
Also, can we take a moment to appreciate how amazing her boobs look?!