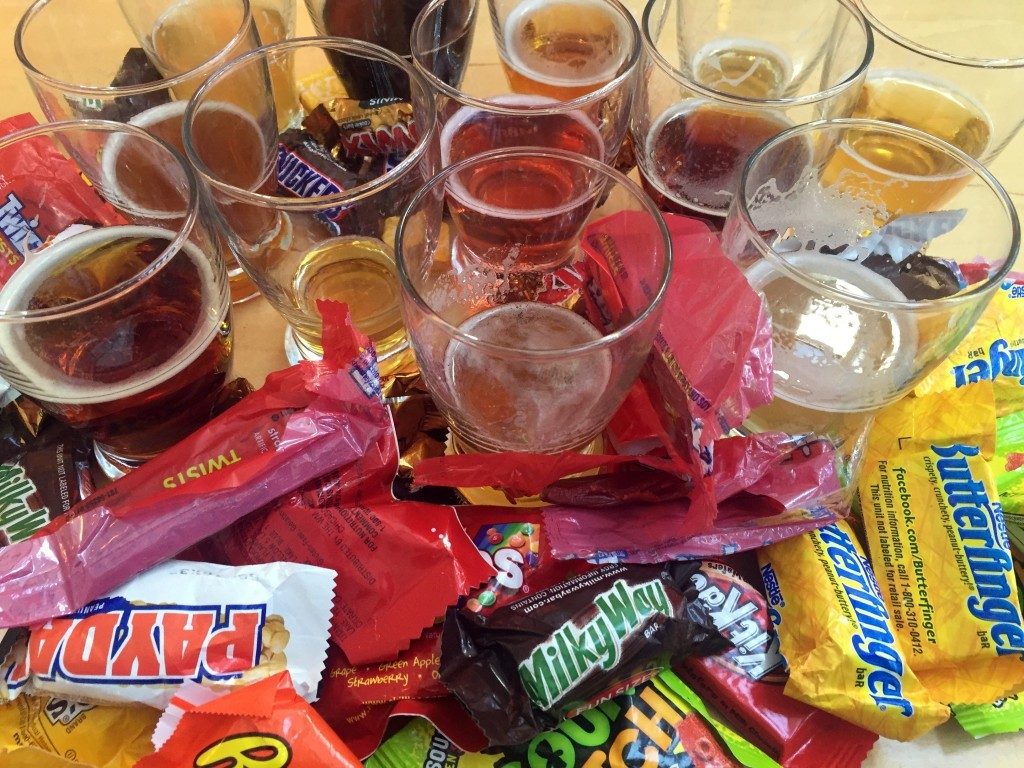 Mmmmmm…. Beer….. Mmmmm…. Candy….. *drool*
Sorry, just day dreaming about two of my favorite things in the entire world, beer and candy! So why not pair the two together?
Did you not get as many trick or treaters as you thought? Did your kids bring home enough candy to last until next Halloween? I've got you covered with the best beers to pair with different candy.
Snickers
Pair Snickers with a stout, which has a lot of natural chocolate flavors and a mild bitterness. I would pair Belching Beaver's Peanut Butter Stout, which is brewed with peanut butter and has flavors that match up well with the caramel, peanuts, and chocolate in Snickers.
Candy Corn
Candy corn has a subtle caramel flavor that pairs well with a classic Vienna lager, which is a light- to medium-bodied beer that also has a subtle caramel flavor. Mike Hess Brewing Grazias Vienna Cream Ale would pair fantastically with candy corn.
Sour and Sweet Candy like Sweet Tarts
For fruit flavors or sour candies, which have an acidy after-taste, go best with a Belgian saison-style beer. Saisons are brewed with wild yeast which results in a spontaneous fermentation process. My personal favorite Beligan saison is Lost Abbey's Red Barn.
Reese's Peanut Butter Cup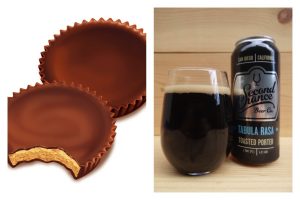 Just like with the Snickers, chocolate candies pair with Porters very well. When we had Second Chance Beer Co. on Beer for Breakfast we tasted the Tabula Rasa Toasted Porter and all I wanted was a Reese's Peanut Butter Cup.
So there ya have it! Now go grab some beer and a bag of candy and call it a day! Beer, Candy, and Chill? Is that a thing? Now it is!