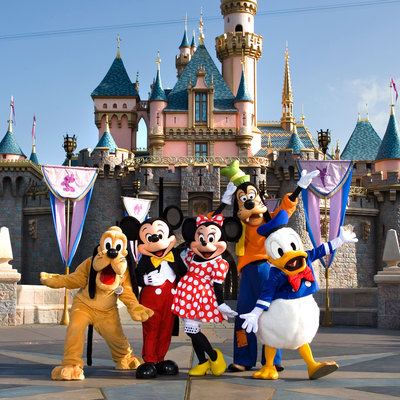 The Happiest Place on Earth has just gotten a whole lot more affordable for Southern California residents!
I am a HUGE Disney nerd.
I LOVE DISNEY!
I have an entire sleeve of Alice in Wonderland. Heck, I worked at Disney World for a while. Disney holds a very special place in my heart.
Well, for a limited time, Disneyland is hooking SoCal residents UP!
The Southern California Resident ticket offer* provides flexible options for three days of magic and adventure at special prices. For a limited time, guests may select from these purchase options:

3-day ticket with choice of one park per day for $149 – less than $50 per day
3-day Park Hopper ticket for $189
Compare that with the regular cost of a one-day ticket at $105. Or taking it even further – a regular three-day ticket at $255 for adults.
The Southern California Resident tickets include one "Magic Morning" early entry to Disneyland park, which provides an extra hour of play on select days before the park opens to the general public. How cool is that?!
Tickets are officially on sale here!
See ya on the Matterhorn!