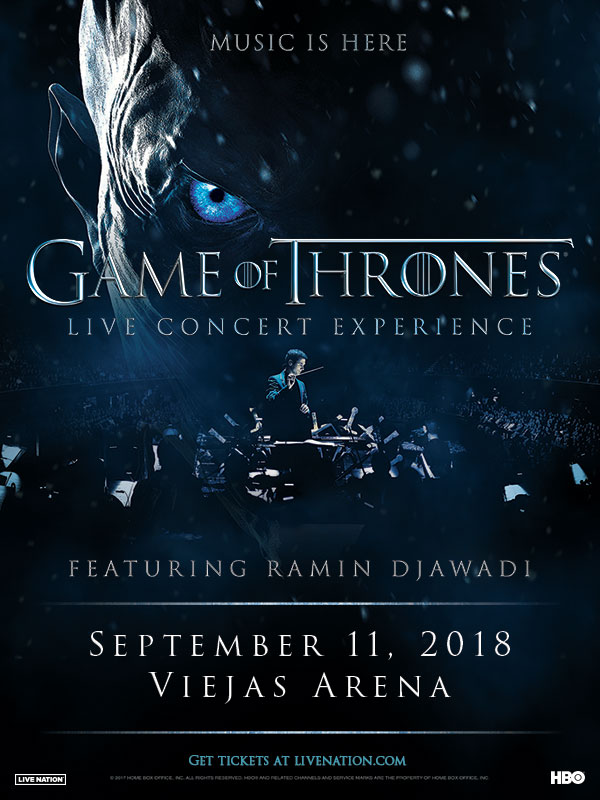 OH! This is exciting!
The Game of Thrones Live Concert Experience featuring Ramin Djawadi is coming to San Diego on September 11, 2018! (Never too early to plan.)
According to the press release:
The scale and spectacle of the production brought the world of Westeros to life in a truly immersive fashion, and I'm thrilled to have the opportunity to share the experience with fans not only in North America again, but also to cross the narrow sea for the first time and bring the show to Europe. 

As rich as the stories, intrigue and world of Game of Thrones®, Ramin's celebrated music for the show has resonated with fans from the very beginning, as the meticulously constructed songs underscored the emotional weight of key moments between beloved characters, lent scale to massive battle sequences and brought to life songs referenced in George R.R. Martin's books.  Ramin's relentlessly popular title track alone has become an instantly recognizable pop culture phenomenon in its own right. 
I'm SUPER STOKED for this!