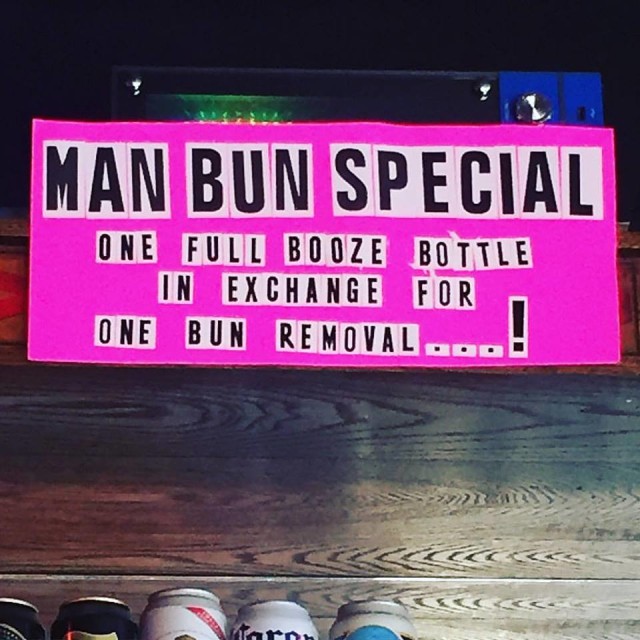 Hold on to those man buns guys, there's a bar in Brooklyn that's cutting them off!
Boobie Trap, a dive bar in Brooklyn's Bushwick neighborhood, is giving away a full bottle of alcohol to anyone who chops off their take on the hipster hairdo, according to Brokelyn.
We'd film the amputation and pin the bun up on the wall. I don't think they're cute and just think I've seen way too many of them last season and want to help along a new style sensation. — Co-owner Kristen North.
I find this incredibly humorous. Is this the next big idea in North Park?!
And as if this dive bar doesn't get cool enough, if you want to make Boobie Trap's Wall of Shame without chopping off your lovely locks, just shoot for its famed "Shitty Yelper" board.