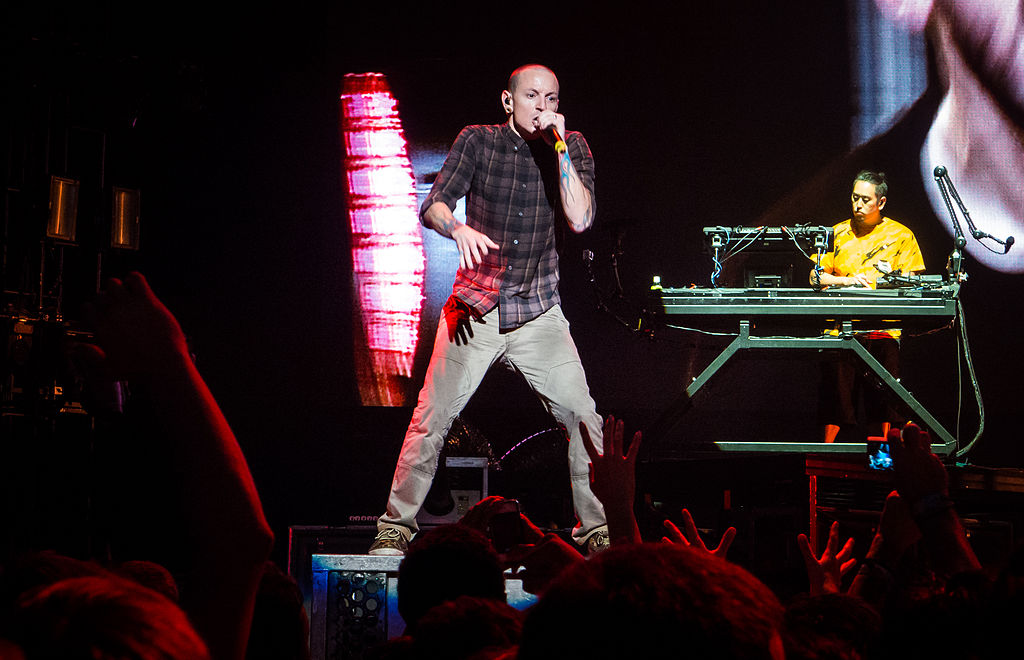 Yesterday on Tommy Trending we relayed a story about how E-Bay had wisely decided to pull listings for commemorative items that had been distributed at the private memorial for Chester Bennington, but had somehow wound up for sale on E-Bay.
Now, keep in mind, this private memorial service for family and friends only just occurred on July 29. Chester died on July 20, so he hasn't even been gone for a month, and already the parasites are trying to make a buck off him – and from an event which they were clearly invited to with an understanding of confidence and discretion.
So really, the question comes down to – how long is long enough, and how soon is too soon?
It's one of these moral compass questions. Personally, I think a few days is too soon, a month is too soon, and the circumstances under which these items went up for auction is way, way, way too soon. And kind of sick.
I can see if it's 2017 and you may be selling a piece of memorabilia that belonged to John Lennon or Kurt Cobain – and maybe Bowie or Prince or Michael Jackson. In those cases, yes, it's sad – but you can argue some kind of sufficient amount of time has passed.
But an item from their memorial service? It's not like a handwritten note or some lyrics or one of those doodles Lennon used to draw on cocktail napkins. In Chester Bennington's case, it's something specific to his death. And the poor guy just died.
And while you're chewing on that, here's another angle: One of our colleagues just got back from a trip to Cleveland, and while he was there he went to the Rock and Roll Hall of Fame – as I recommend anyone traveling to Cleveland who has even a passing interest in rock and roll should do.
But one of the weird items they have at the Rock and Roll Hall of Fame is a piece of Otis Redding's airplane, which crashed into a lake near Madison, Wisconsin, in 1967, killing the legendary soul singer and the Bar-Kays. I always thought it was in really bad taste to have a hunk of that aircraft on the wall. Would it be okay if it was a piece of the Lynyrd Skynyrd plane? Or Stevie Ray Vaughan's helicopter?