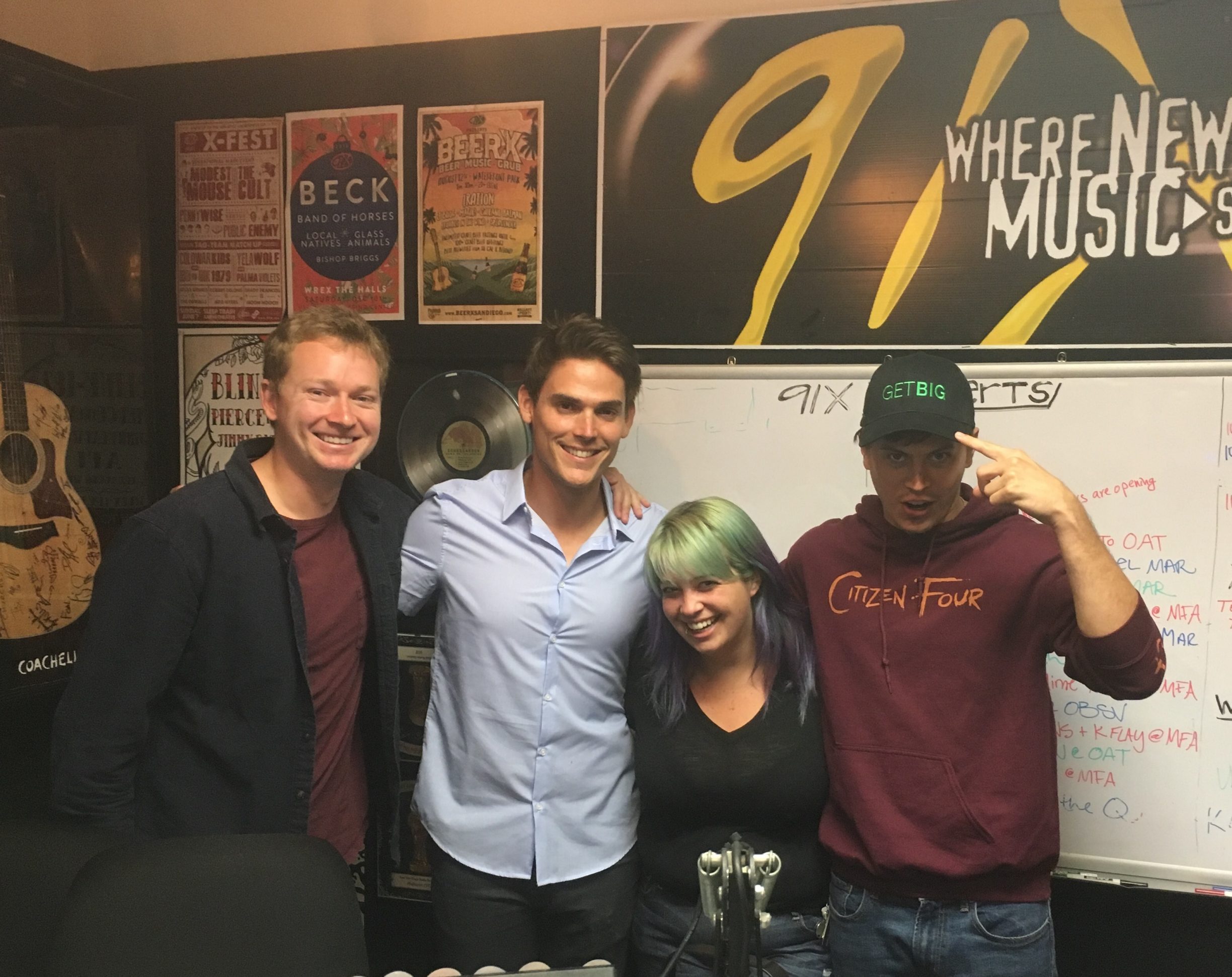 The director/writer/actor Dylan Moran stopped by 91X to talk to Garett and Danielle about his movie Get Big coming out in select theaters this Labor Day weekend. Dylan is from Escondido and is part of the graduating class of 2011 at San Pasqual High School.
Dylan brought co-stars Tanner Stine (Alec) and Mark Grossman (Ernie) along to the 91X studios.
Inspired by somewhat true events, "Get Big" follows the misadventures of two friends as they reconnect to attend a high school classmate's wedding. Alec is the charming troublemaker, while Nate provides the neurotic and awkward foil to his friend's unpredictable antics. "Get Big" takes place over the course of a crazy 24-hour period during which Alec and Nate cross paths with oddball cops, curmudgeonly neighbors, drug dealers, psychopaths, escorts and pretty girls, all while the clock ticks down their classmate's big moment.
Think Grandmas Boy, Superbad, Pineapple Express, Swingers, Wedding Crashers, Clerks, and any other movie along those lines.
This is going to be a super rad movie.
91X is doing an exclusive screening premiere, just text 'Get Big' to 33911 for your chance to win!
Get Big movie theaters and times here!