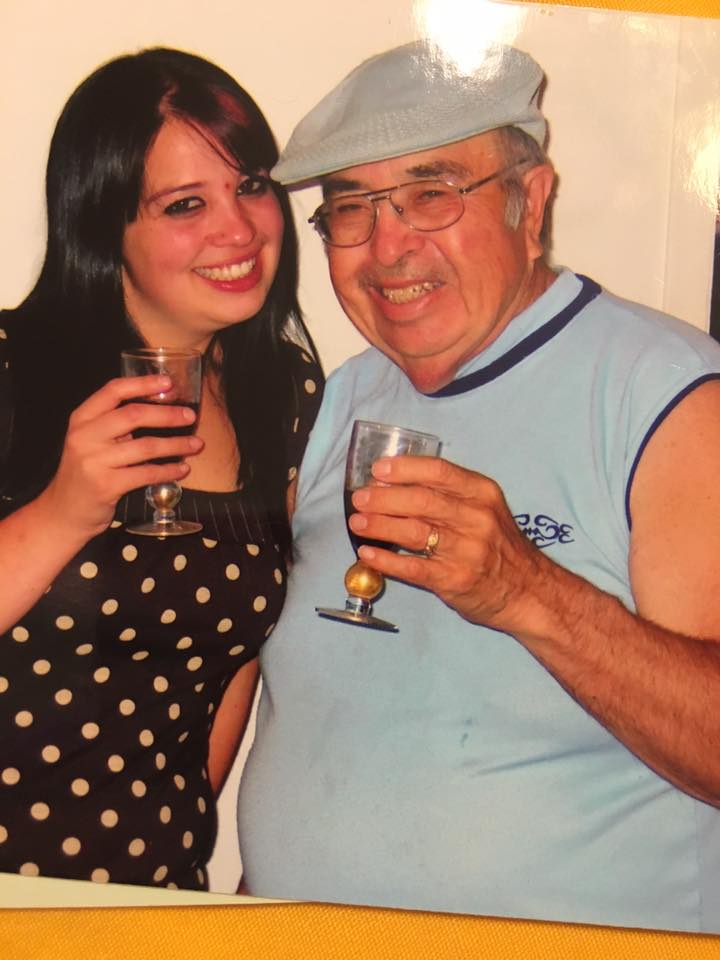 I am beyond lucky that I had amazing grandparents growing up.
My Grandma Rosely and Grandpa Joe raised me and my sister more than my parents did. They watched us while my parents were at work everyday. We'd go there before school to catch the bus (bus stop conveniently located in front of their house) and stay there after school into the evening.
I would bake cookies and learned to sew with my grandma. My grandpa however was different. He was a very no nonsense kind of man, except when it came to my sister and I. We'd watch reruns of Happy Days, Sanford and Sons, and The Andy Griffith Show. He would get mad if we flipped the channels too much because he was convinced it would break the tv. He was a funny guy and one of the most giving men I've ever met.
You may or may not have noticed I was gone for a week last month unexpectedly.
I lost my grandfather to Alzheimer's disease.
On May 22, 2017 I woke up like any other day for work. I looked at my phone and had missed calls, voicemails, and text messages from my uncle saying to call home. My grandfather had passed away in his sleep.
Less than 2 years ago my grandfather was diagnosed with Alzheimer's disease. In that time I got to see him about 4 times, one of those times being for my graduation in May 2016 (which I am SO grateful for) and the other being this past Christmas.
This is the thing about Alzheimer's disease: it's not about forgetting things. Hollywood does a really good job of giving misconceptions about Alzheimers disease. "Oh, Grandpa's going senile, he can't remember where the keys are." My grandpa remembered lots of things, especially old memories. He'd tell us stories of when he was a kid or when he was in the armed services, and he knew who we all were. But as time went on he was uncomfortable. In the final months of his life walking was difficult, he had physical therapists daily to help him, the doctors had him on so many medications, he started refusing to eat or drink. He just didn't want to do it anymore and who can blame him?
When I was approached about The Longest Day back in February I thought it was a great way to help my family out. The Alzheimer's Association is there to help family members who have loved ones with Alzheimer's disease cope and understand. They have 24/7 services and are committed to finding out more about this awful disease through research.
After my grandfather passed the Alzheimer's Association asked if I still wanted to be a part of The Longest Day and understood if I didn't. I think I would be doing my grandfather a disservice if I didn't help this worthy cause. So every dollar I raise is in his name.
If you would like to donate to my team I would be forever grateful just like every person who has been effected by Alzheimer's disease. The more money that is raised the closer we get to answers.
I will also be at Miller's Field on Wednesday, June 21st (the longest day of the year) from 7pm-9pm Bosstending to raise money for the Alzheimer's Association. There will be drink specials all night with proceeds going to the Alzheimer's Association. Shoutout to Thorn Street Brewing for donating a keg of their amazing beer with 100% of the proceeds going to the Alzheimer's Association.
Thank you all. <3
In memory of Jose M. Valdez (May 9, 1935 – May 22, 2017)