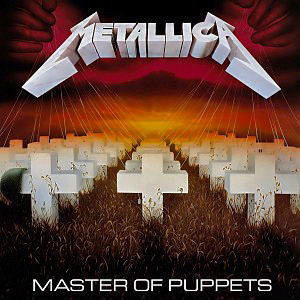 Metallica's Master of Puppets turned 30 this month, and what's a better way to celebrate than to be added to the Library of Congress National Recording Registry?!
Master of Puppets was one of 25 new sound recordings added to the registry 450 pieces of works that are "culturally, historically, or aesthetically significant."
Master of Puppets includes heavy hitters like "Battery," "Welcome Home (Sanitarium)," and title track "Master of Puppets."
This epic album now joins the power rankings of The Doors, Radiohead, Santana, Martin Luther King Jr., George Carlin, Billy Joel, and numerous others who have added to the registry since the program started in 2002.
Rock on Metallica!