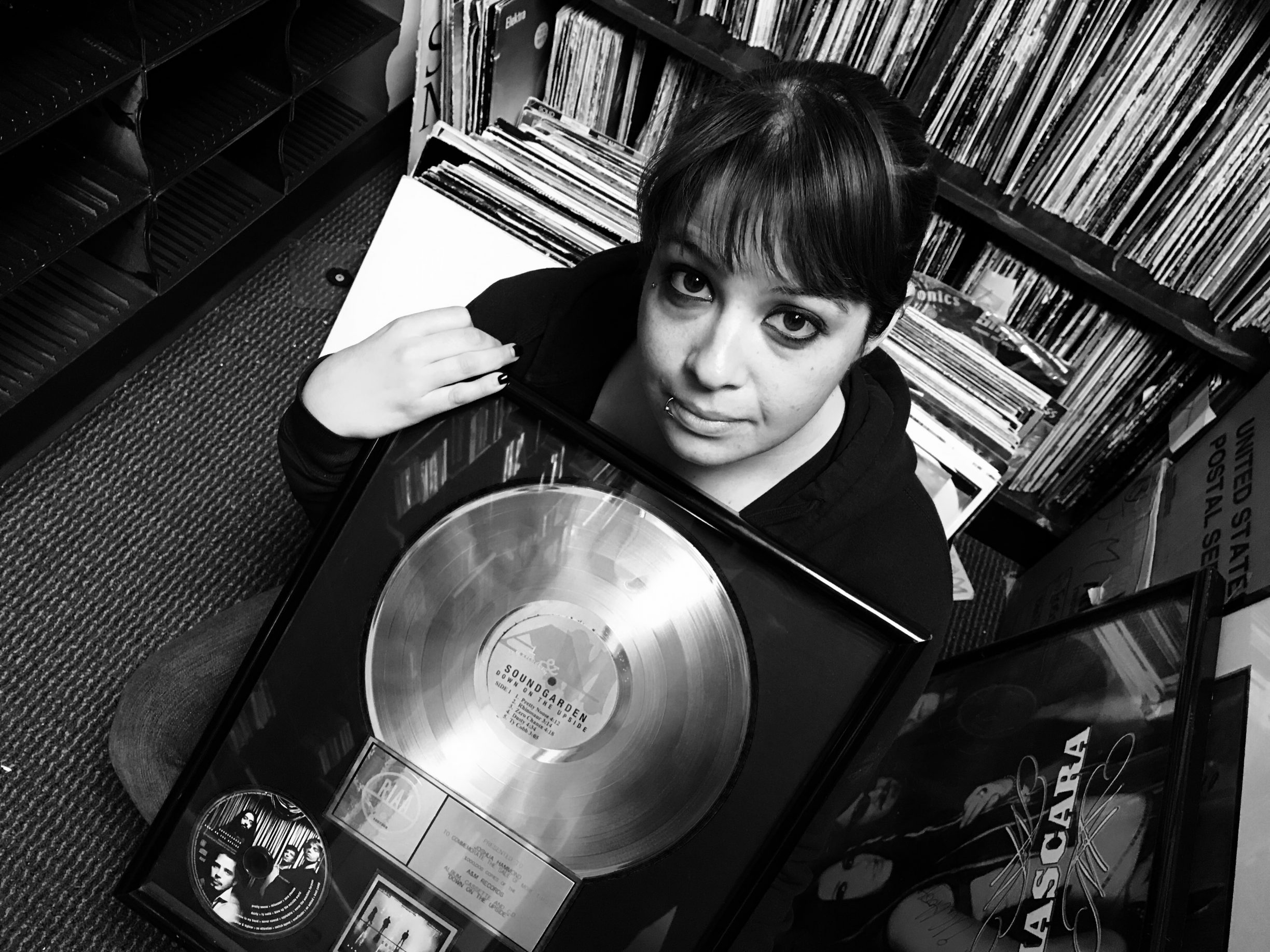 I woke up this morning, Thursday, May 18, 2017 like I do every morning.
I stretch, I curse the sun for not being up yet, and then I grab my phone to see what I've missed over night.
Then my eyes welled up and my stomach dropped.
Chris Cornell died.
I couldn't believe it. How is this possible?
This numb feeling is the same feeling I had when I heard the news of Lemmy, Scott Weiland, David Bowie, Prince… SO many amazing artists we've lost. Icons.
There are so many questions surrounding Chris Cornell's sudden death. He was only 52. He wasn't 'known' for being a drug addict, so an OD didn't seem plausible.
Then rumors of 'possible suicide' started  infiltrating the internet and my heart broke all over again. It has now been confirmed by the Wayne County Medical Examiner that Chris killed himself by hanging in a Detroit hotel room following a concert.
As someone who has struggled with depression for the better part of the 30 years I've been alive, I now have a connection with Chris Cornell that I didn't know before that goes beyond the way his music makes me feel.
It's hard to admit but I've thought of suicide more times than I can count and attempted twice with one of those attempts landing me in the hospital.
I started cutting myself at age 13, but was really good at hiding it so no one knew. If someone were to notice the cuts on my wrist, it was brushed off as 'being a teenager' more times than not.
Then it happened. The weight of my depression was so heavy I couldn't stand anymore.
I was 17 and had a pain killer prescription from breaking my wrist months prior. I took the entire bottle of pills and had it with half a bottle of vodka that was in the kitchen. I went to sleep hoping I wouldn't wake up, but the next morning I did wake up. The rest of the day is a haze. I was a shell of a person with no emotion. My parents noticed I wasn't responsive and rushed me to the ER. Enough time had passed since I took the pills there was no fear of OD but I had messed my system up pretty badly. After tons of doctors and evaluations it was decided it'd be in my best interest to go into a rehabilitation center. I was there for about a month.
How did this happen? It was the first month of my senior year. I'm supposed to be on top. But I wasn't. It was an all time low.
So, what do doctors want to do? They want to help, but their definition of help for me was to pump me with anti-depressants. But I was manic depressive so they had to find the right drug. It turned out the 'right drug' was Lithium.
In the year I was supposed spend going to tons of parties, prom, and graduate high school, I was spending it as a walking zombie. The Lithium took what little bit of life I still had in me away. I took this drug along with intensive therapy for over a year.
I couldn't do it anymore. I couldn't continue to have no emotion, no feeling. So I stopped taking the medications. I figured this was something I could handle on my own.
I was wrong.
Now I'm 30 and continue to battle with depression. You may be thinking, "but how is that possible? You have such a fun life. You have tons of friends. You've got a family who loves you. How can you be depressed?"
This is where I identify with Chris Cornell the most. He was so loved around the world. That is very evident today. I'm sure he knew how much he was loved but depression is an ugly monster that takes over.
If you know someone who suffers from depression don't try and 'fix' them. Just be there. You don't have to understand it. We don't expect you to. We just need you there.
<3, Danielle
IF YOU OR SOMEONE YOU KNOW NEEDS HELP:
Suicide transcends age, gender, sexual preference, race, socioeconomic status and cultural boundaries. Day in and day out our Social Media feeds are peppered with reports of another suicide. Those that suffer often hide their struggles behind a veil of posts curated to make them seem like everything is ok.
Fortunately, there are avenues you can take to help prevent suicide. The National Suicide Prevention Lifeline provides free and confidential emotional support to people in crisis or distress 24 hours a day, 7 days a week. That number is 1-800-273-TALK (8255).
Locally, here in San Diego we have the 2017 Overnight Walk, which in the strangest coincidence, is happening THIS Saturday night, May 20th. More information on that here.