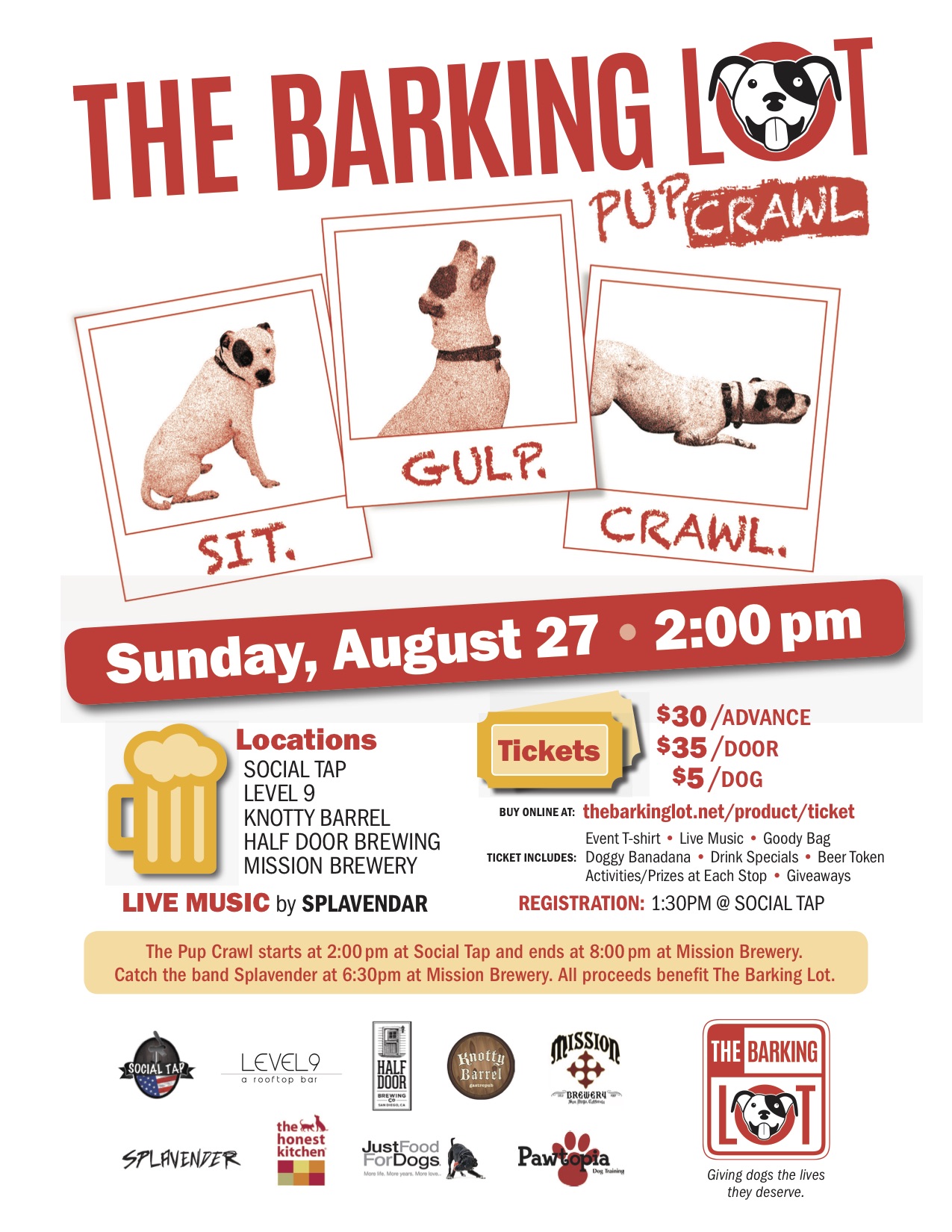 This is super duper rad!
Marilyn is a rescue dog so this is near and dear to my heart.
SIT. GULP. CRAWL, The Barking Lot's 1st annual pub crawl, on Sunday, August 27, 2017.
Who's The Barking Lot?
We're passionate. We're non-profit. And we're volunteer-run.
Since 2010, we've rescued over 5,000 dogs, finding happy homes for abandoned dogs scheduled for euthanasia at other shelters. 
Event registration is at 1:30 p.m. at Social Tap. The pub crawl starts at 2 p.m. at Social Tap and ends at 8 p.m. at Mission Brewery. Catch BeerX artist Splavender at 6:30pm at Mission Brewery.