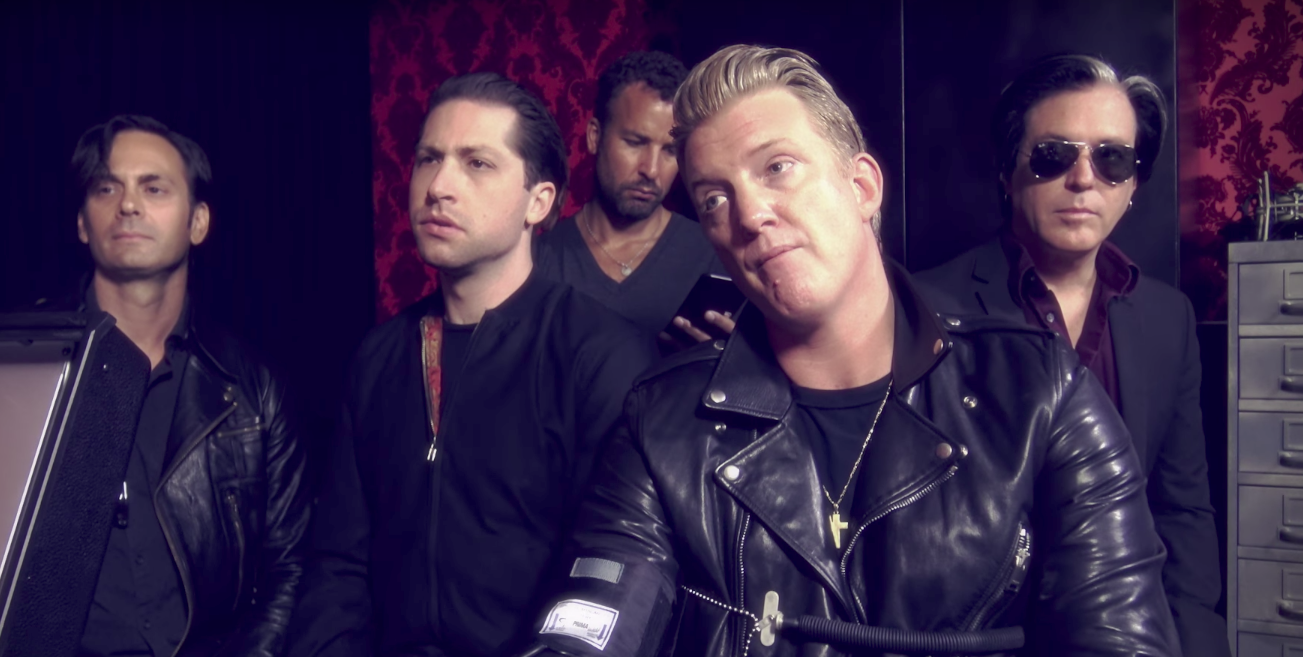 Queens of the Stone Age have been keeping fans at the edge of their seats waiting for new music including a cryptic message on their website yesterday.
Well it's nice to know the guys of QOTSA have a sense of humor.
Check out this video of Josh Homme taking a lie detector test about the upcoming album including a sample of their first single "Feet Don't Fail Me".