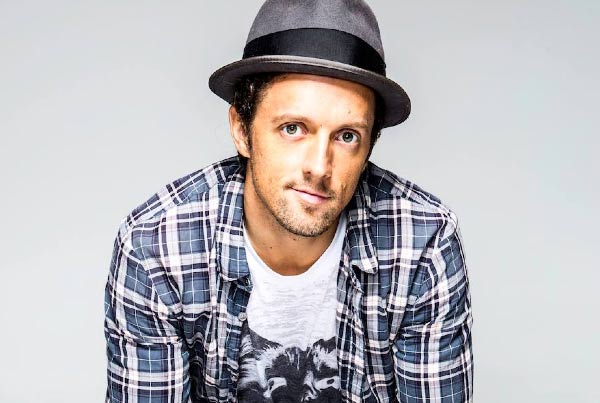 Jason Mraz has 1 show scheduled so far this fall and it's right here in his own backyard, San Diego.
It was JUST announced that hometown hero Jason Mraz will be playing a solo acoustic show at Spreckels Theater in Downtown San Diego on October 14!
Mraz is billing the show as "Music Candor Banter."
This morning Mraz put this on his website: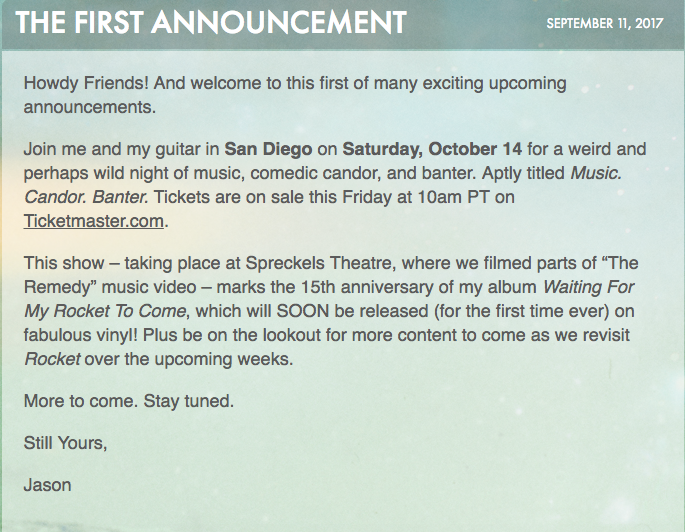 SWEET!
I have a feeling this will be a night to remember.
Tickets for Jason Mraz's Oct. 14 Spreckels concert are priced at are $59.50 to $79.50, plus service charges. They go on sale Friday at 10 a.m. at Ticketmaster and will be available online at ticketmaster.com