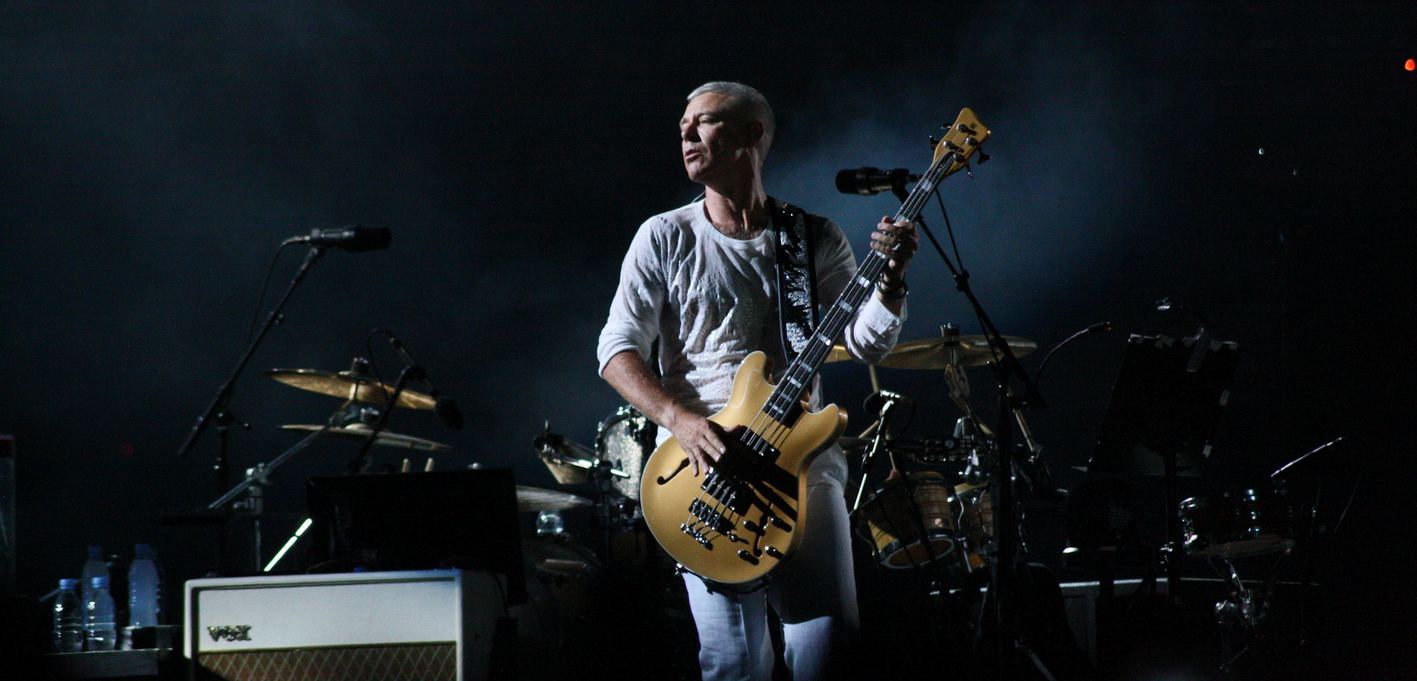 As part of the promotion for the new U2 single "You're the Best Thing About Me," none other than U2's Adam Clayton called into 91X to check in with Tommy and Danielle about the new song, as well as U2's forthcoming album Songs of Experience, a sequel and follow-up to their 2014 album Songs of Innocence.
A long-time fan, Tommy grew up with U2's music, starting with the War and The Unforgettable Fire albums in the mid-80s, and saw U2 at the now-demolished Three Rivers Stadium in his hometown of Pittsburgh on the Joshua Tree Tour in 1987.
Tommy also asked Adam about the thread between the "one-two" punches of companion U2 albums, and if the band's notorious giant lemon from the Pop Mart tour in 1997 would make an appearance at U2's upcoming San Diego show at (the previously-named) Qualcomm Stadium on Friday, Sept. 22.
Check out the whole interview, linked above.