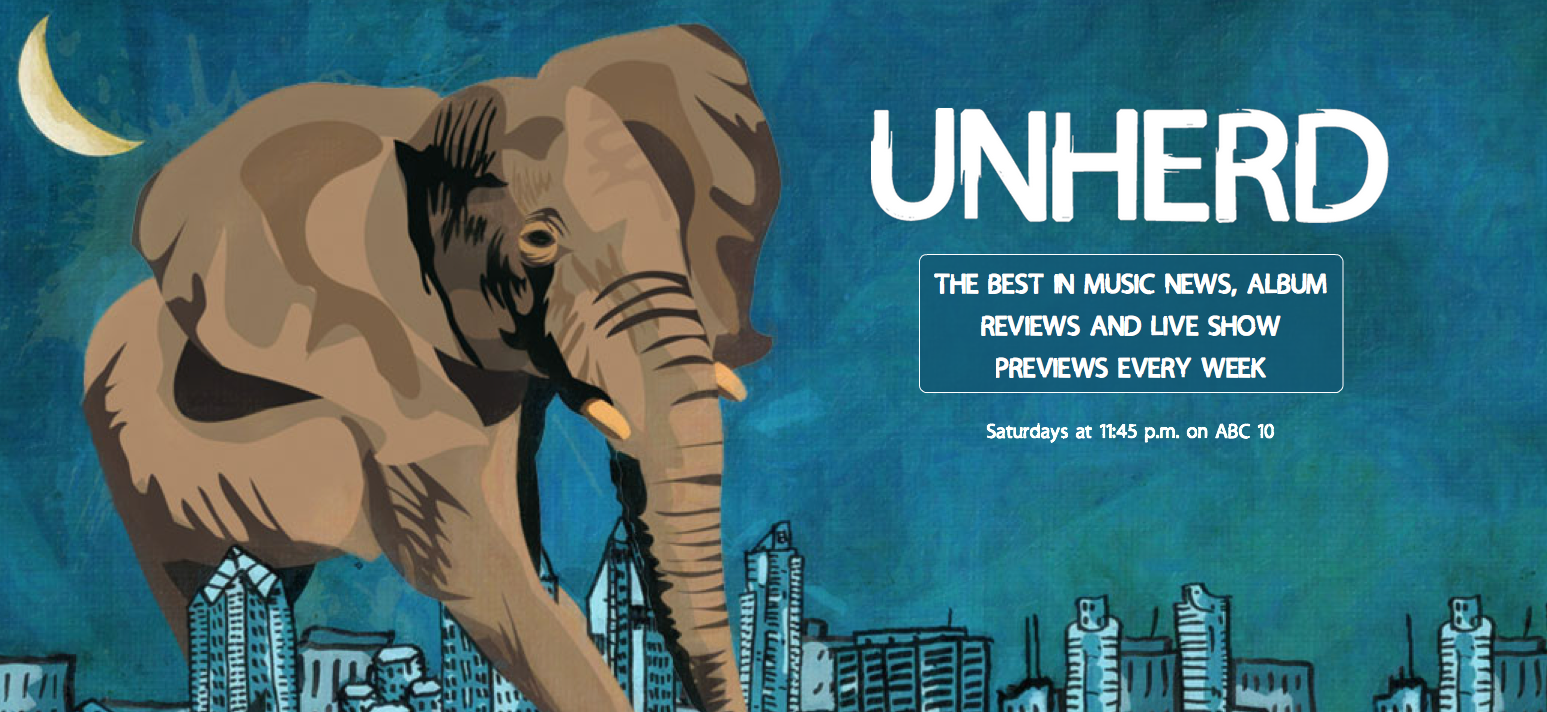 By Tommy Hough
Whatever you're doing this Saturday night, stop everything and tune your 10-inch Philco or 14-inch Zenith to KGTV ABC 10 at 11:45 p.m. for this week's edition of Unherd. I'll be filling in for Halloran, our fearless leader at 91X, while he's off terrifying the nice people of the world on a motorycycle trip to the Four Corners and Monument Valley.
If you're not familiar with Unherd TV, hopefully you're at least familiar with the concept of television. It's a flat box, possibly hung on your wall (what, like art?) and it plays pictures and programs and typically costs you about $80 to $90 a month.
But wait – ABC 10 is old school. Yeah, it's on cable, but it actually goes out over the airwaves too, and can be received over the airwaves without even using one of those fancy cable boxes. And it's free. Kind of hard to believe now, but there once was a time when receiving television was free. Of course, back then you only had four or five decent VHF channels in one town and a crappy UHF signal (ask your grandparents).
So tune in to Unherd this Saturday night at 11:45 on ABC 10 as I wax philosophic in "Professor" Halloran's place about one of my all-time favorite albums from one of my all-time favorite bands. Hint: that band is from Georgia.
Hosts Alex Zaragoza and Jeff Terich of San Diego CityBeat have been on with myself and Producer Danielle before to talk about the show – and Alex has even written a feature article about John Hinckley for Rolling Stone. The two have also boldly confronted Journeyitis.
Tune in to Unherd TV this Saturday night at 11:45 p.m. If you're at a bar or someone's house, have them turn it on. Support local TV and local music!
And if you can't watch it live, DVR it already – Unherd TV, this Saturday night at 11:45 p.m. on San Diego's ABC 10, with yours truly (Tommy) filling in for Halloran (boss, motorcycle, Four Corners).