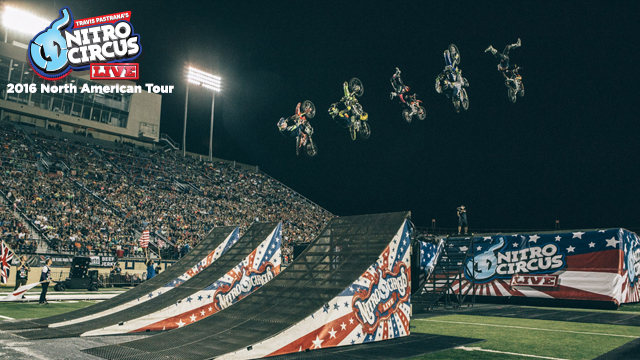 Tommy chatted with professional motorsports athlete Travis Pastrana this morning about Nitro Circus Live coming to San Diego on June 17 to Qualcomm Stadium!
In the seven years Nitro Circus Live has been around, this will be its first visit to our fine city. According to the press release:
Adding to the "must see" factor, worldwide FMX superstar Travis Pastrana will ride with the Nitro Circus crew in what will be his only live appearance in the USA in 2017.
In a nutshell, San Diego is so damn amazing this is the only place Travis wants to ride… OK! I made that up… But it's what I believe.
Tickets go on sale for Nitro Circus Live tonight, Thursday, November 3 at 8:00 pm to coincide with the national television special, "Impractical Jokers Live: Nitro Circus Spectacular," airing on truTV.
Listen to the interview below! See ya in June extreme sports enthusiasts!