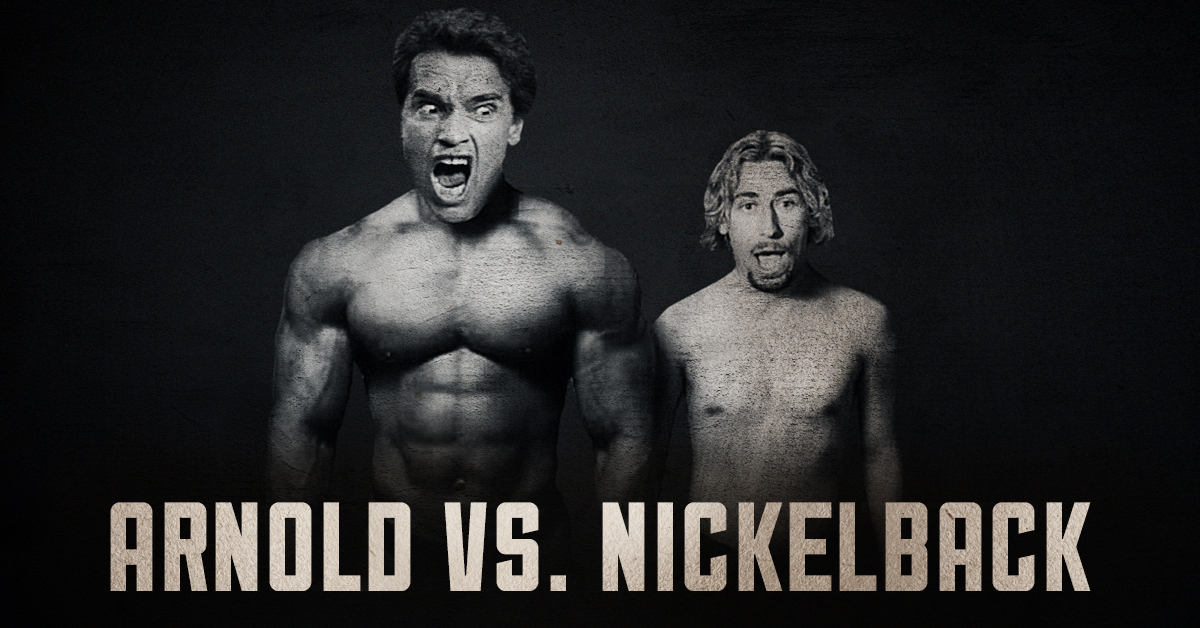 Former California governor (and occasional actor) Arnold Schwarzenegger knows a thing or two about how government works, and he's been on a crusade lately to undo over-the-top gerrymandering, where one political party re-draws congressional district maps to their advantage, thereby ensuring they retain a majority. It's not particularly fair to voters, and it's recently been taken to absurd, over-the-top lengths.
Enter the now-former Governator, who posted a video the other day comparing the popularity of Congress to…less than flattering things. Like a root canal. Or cockroaches. Or Nickelback.
Arnold followed up his video with a corresponding post on Twitter that further name checks Nickelback, and as Consequence of Sound reported, Nickelback wasn't amused at the reference – or at being compared to a root canal procedure. And give 'em credit, they let Arnold know:
.@Schwarzenegger big fans. Approval rate this: Batman & Robin. Please leave us out of your future wisdom drops. Danke Shön Herr Governator.

— Nickelback (@Nickelback) February 14, 2017
Not sure what Nickelback is referring to there? They're referencing the 1997 movie Batman and Robin (the one with Clooney as Batman), which wasn't exactly the high water mark of post-1989 Batman movies.
Arnold, to his credit, put in a fun performance in the film as Mr. Freeze, but some of his one-liners and puns wore a little thin under Batman and Robin's overly-campy direction from Joel Schumacher.
Arnold acknowledged the jab gracefully.
@Nickelback That's... ice cold. I hope we can agree that we need a freeze on gerrymandering, guys. Thanks for the reply.

— Arnold (@Schwarzenegger) February 14, 2017
And so did the guys from your least favorite Canadian band ever.
So what's coming up next? Steve Seagal vs. Creed? Chuck Norris vs. Limp Bizkit? How about The Rock vs. Clay Aiken?
You can see the source story at Consequence of Sound.