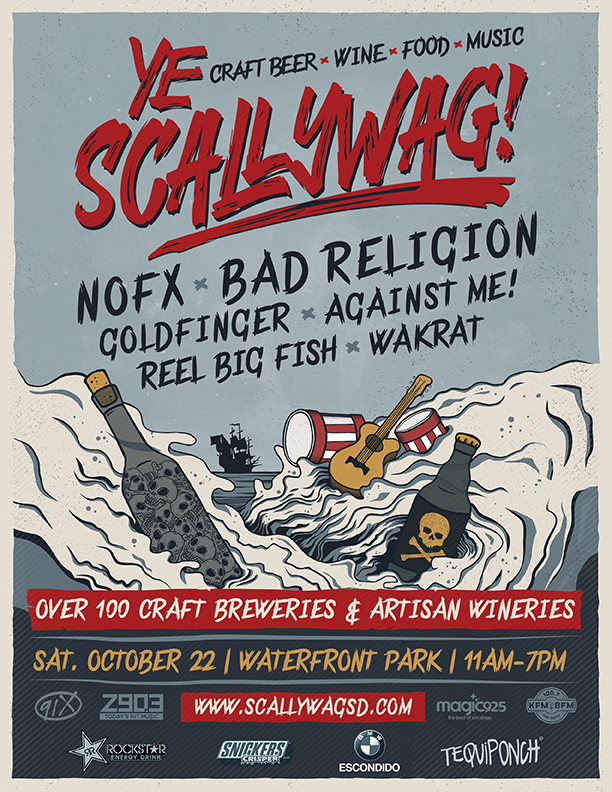 Man oh man. Just when you thought you had recovered from Beer X, Ye Scallywag gets announced!
The punk rock kid in me squealing with excitement from just the thought seeing these bands all together. It's like Warped Tour 15 years ago!
NOFX, Bad Religion, Goldfinger (?!?!?!?!), Against Me!, Reel Big Fish, and Wakrat will come together for Ye Scallywag at Waterfront Park on October 22! There will be craft beer (duh), wine, food, and of course the sickest music line up ever!
Presale is tomorrow at 10:00 am. General goes on sale Friday!
Seriously, if you miss this you will regret it. I'd bet good money this will sell out so don't wait to get your tickets!