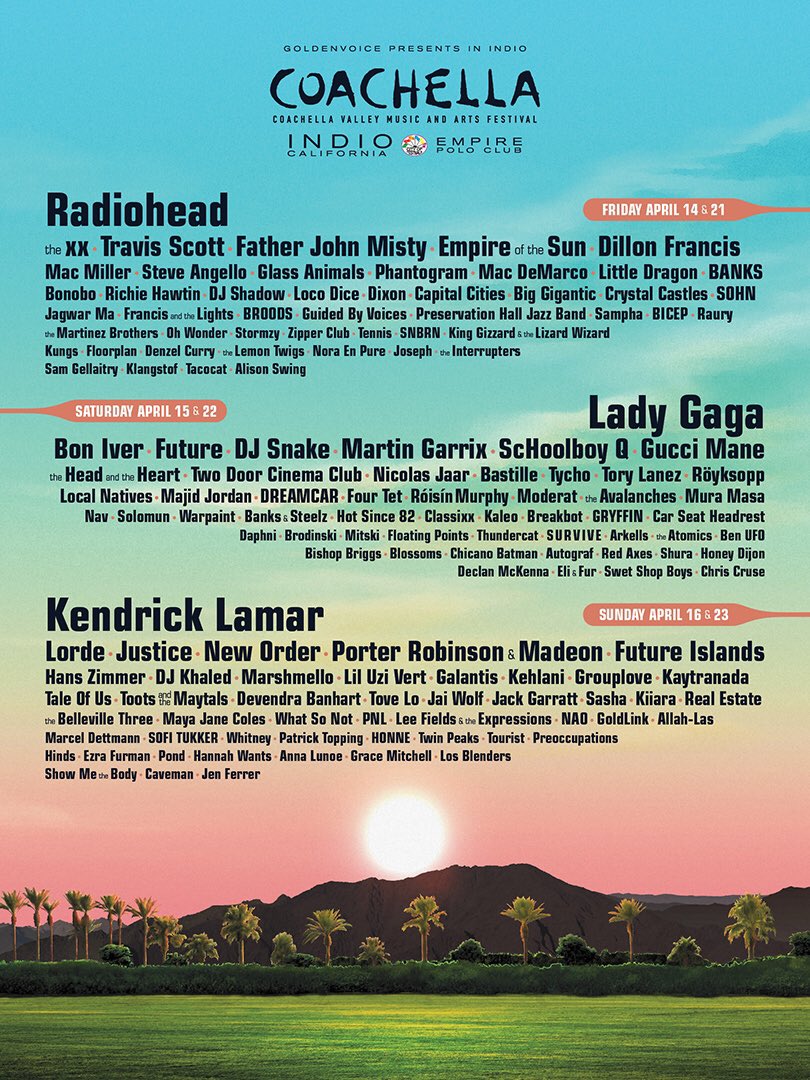 **Confirmed! Lady GaGa will headline the Saturday of Coachella 2017!**
____________________________________________________________________________
So, we may have been a bit off on our Smashmouth featuring a hologram Shrek prediction.
According to Billboard, Lady Gaga is in talks to take Beyoncé's place at Coachella.
If this is true, it actually makes sense. I couldn't help but wonder what sort of massiveness she was up to after her halftime show at The Big Game. Then the performance with Metallica and the subsequent talk that they might record together. (Will they join her at Coachella too?)
Of course she should headline Coachella! She should have been all along. Come to think of it, maybe it was planned all along… hmmm… now that Tom Delonge has been honored with UFO researcher of the year, perhaps he can spend some time investigating that theory? The truth is out there… but I digress.
We'll let know when this  is confirmed Gaga Heads (is that even a thing? It is now.)
Zach