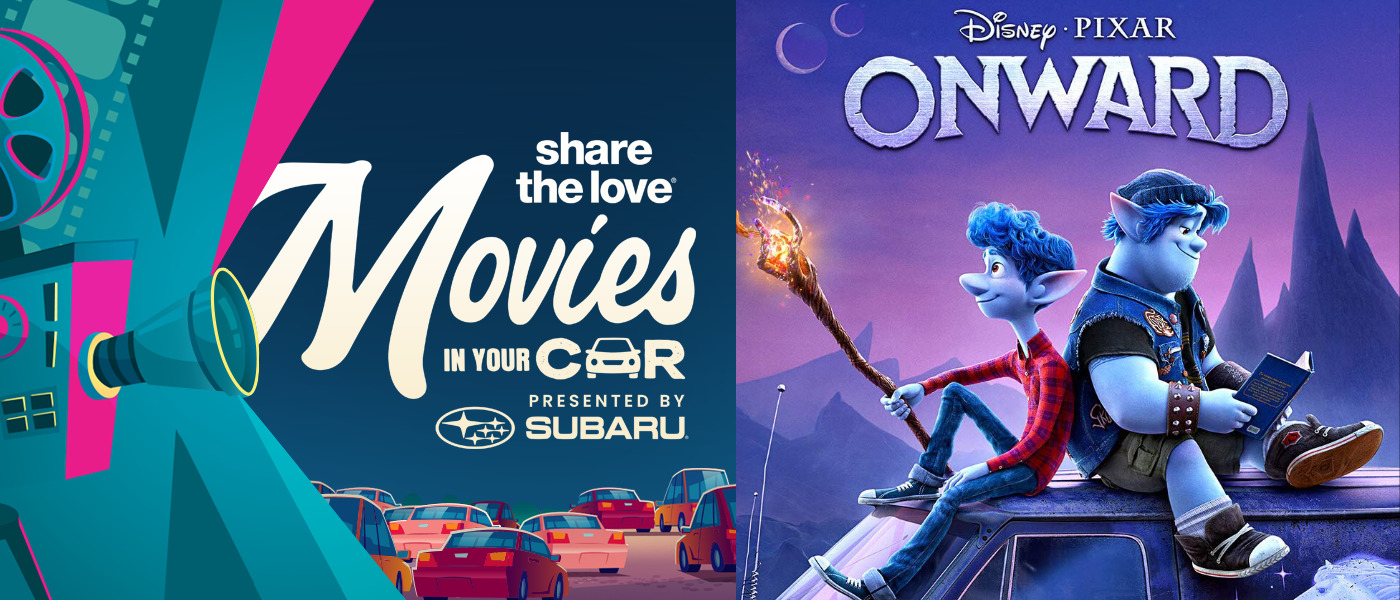 ---
ONWARD
Share the Love 'Movies in your Car' presented by Subaru at the Del Mar Fairgrounds – $29 PER CAR
$1 per ticket helps local San Diego charities, Emilio Nares Foundation and Shelter to Soldier.
Onward (2020)- PG | 1h 42min
In a suburban fantasy world, two teenage elf brothers, Ian and Barley Lightfoot, go on a journey to discover if there is still a little magic left out there in order to spend one last day with their father, who died when they were too young to remember him. Like any good quest, their journey is filled with magic spells, cryptic maps, impossible obstacles and unimaginable discoveries. When the boys' fearless mom, Laurel, realizes that her sons are missing, she teams up with the legendary winged-lion-scorpion former warrior — The Manticore — and heads off to find them. Perilous curses aside, this one magical day could mean more than any of them ever dreamed.
Stars: Tom Holland, Chris Pratt, Julia Louis-Dreyfus
All vehicles are subject to search.
All tickets are GENERAL ADMISSION – first come, first parked.
Love, it's what makes Subaru, Subaru.