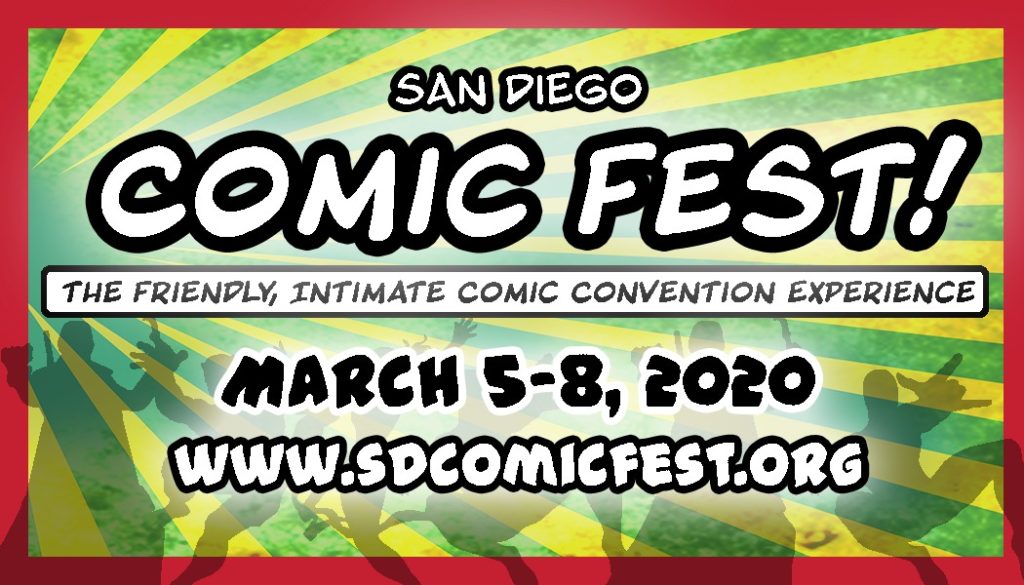 The San Diego Comic Fest is the friendly comic convention with a casual atmosphere and an intimate scale that allows fans to mingle directly with professionals and exhibitors. It's the place where you can indulge your love of comics, science fiction, and films, and meet an outstanding array of professional creators without high-priced tickets, crowding, or long lines.
The  Fest has an extensive and eclectic range of programming that you would expect of a comic convention, there will be panel discussions; guest programs; an artist alley; tabletop gaming; cosplay; steampunk; an exhibitor hall full of your favorite comics, books, toys, and collectibles; and much, much, more. All of this takes place in a relaxed setting that enables fans and professionals to hang out and enjoy good times talking about comics, science fiction, films, animation, and all the other things that fans love.
Go to sdcomicfest.org for a full list of panels, special guests, artists, legends and stars of comics and science fiction. The Fest is happening March 5th through 8th at the Four Points by Sheraton; 8110 Aero Drive, San Diego, CA 92123
again; www.sdcomicfest.org for tickets and more information.