Listen to the Surf Report on-air,
everyday at 7am, 12pm and 7pm.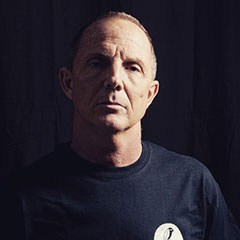 The fourth of nine children, Bird found his inspiration in the San Diego surf community from early youth. Since that time, he has taken his passion for board riding with him everywhere, whether in or out of the water.
For Bird, board riding means any kind of board; whatever it takes to find that stoke. Constantly scrounging for gear as a kid, pickiness was not an option. Kneeboards, foam boards, surfboards, even no boards. Over the years a desire to collect them, learn their stories, explore their mechanics, and pass along wisdom was developed.
After spending decades in various local shops, that desire now expresses itself in the form Bird's Surf Shed, his first solo venture.