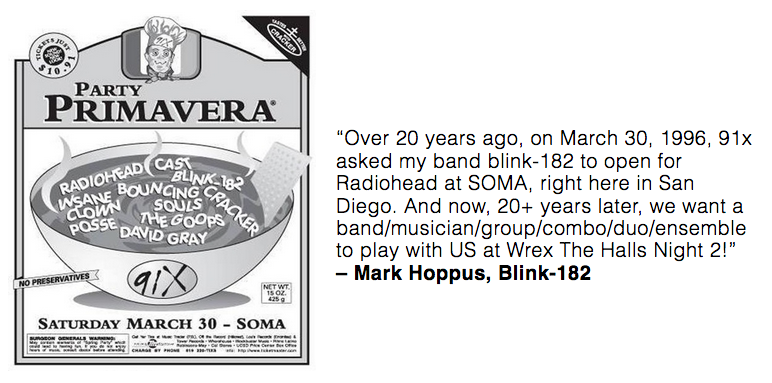 Do you have what it takes to open for blink? Fill out the form below, and link us to your song on YouTube.
A few rules:
MUST BE ON YOUTUBE!
No covers. Wait til you get famous for that.
Facebook and SoundCloud/BandCamp links are optional, but they let us know you're the real deal and aren't just yanking our chain.
Are you in multiple bands? We get it, that's fine, enter all of them in the contest, but enter them separately!
YOU or at least one member of your band needs to be a San Diego resident.
Click here for a few more OFFICIAL rules.
If our judges, PIERCE THE VEIL, like what they hear, you're going to be opening for blink-182 on Wrex The Halls Night 2. Submit your song, tune up, and get ready!

SUBMISSIONS ARE NOW CLOSED