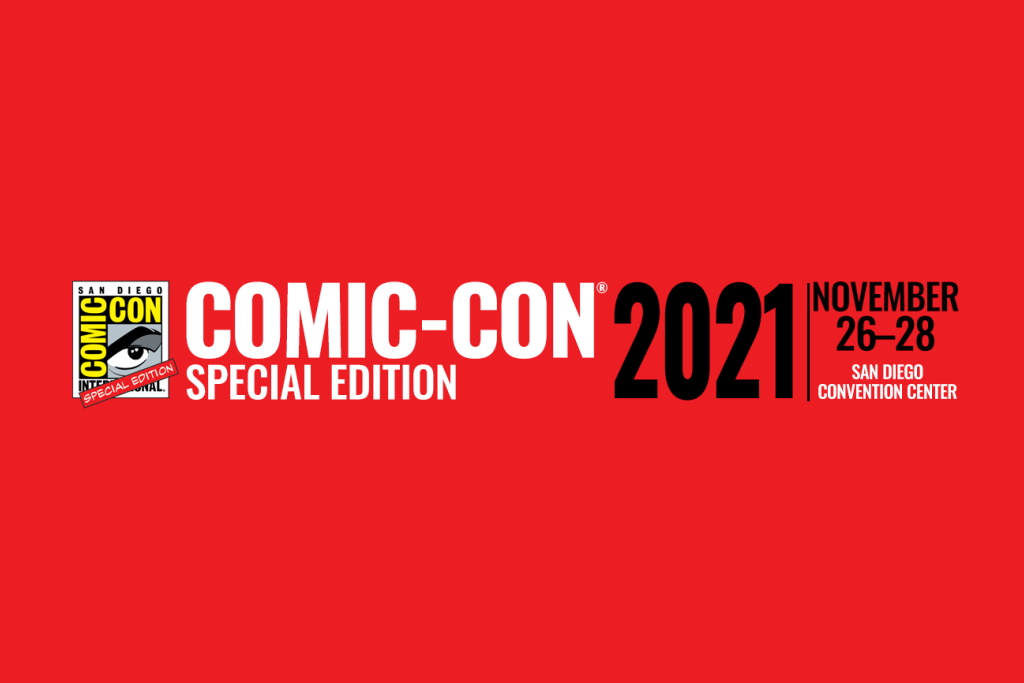 Oh man are we excited to have Comic-Con back in person in San Diego, the Home of Comic-Con and the Comic-Con Museum! Comic-Con International returns with a trimmed back version reminiscent of the early days of Comic-Con. The event, called "Special Edition", will run Friday November 26th through Sunday November 28th at the San Diego Convention Center.
Current COVID-19 restrictions and guidelines will be in place and as I mentioned expect a reduced attendance, and a shorten three days of panels, special guests, exhibits, and trade show floor. The purposefully smaller convention is meant to be more intimate gathering. Attendees should still expect all the wonderful things that is Comic-Con, including great exhibits, programs, cosplay, gaming, Artists Alley and Special Guest events.
The team at Comic-Con is very excited to announce that in conjunction with Special Edition will be a limited opening of the Comic-Con Museum on Friday, November 26, 2021. Expect the full grand opening of the museum in July of 2022.
One of the highlights I would like to point out at Special Edition will be the STEM Superheroism panel on Saturday the 27th.
At this special event, Women scientists are the stars of the show. Six STEAM (Science, Technology, Engineering, Art, and Mathematics) super stars will appear at San Diego Comic-Con Special Edition. Their mission is to get kids interested in STEM and change the culture around STEM careers. These real-life superheroes which include a rocket scientist and a conservation biologist, will use their powers to solve some of the toughest challenges. The panel will start with a fashion mini-show where each panelist will show off how they dress in their everyday careers with a superhero twist. They'll then tell battle stories of their journey to STEM superheroism and maybe even divulge what their kryptonite is.
All six women scientists were chosen to be AAAS (American Association for the Advancement of Science) IF/THEN Ambassadors as part of the IF/THEN Initiative by Lyda Hill Philanthropies. IF/THEN seeks to further advance women in STEM by empowering current innovators and inspiring the next generation of pioneers.
and to Summarize!!
The panel happens Saturday November 27th in Hall AB from 5p to 6p
The real-life heroes participating in the panel includes:
Date: Saturday, November 27, 2021 | 5:00-6:00 p.m. PT
Location: San Diego Convention Center, 111 W. Harbor Drive – Room 25ABC
Panel Title: STEAM Superstars
I will post about my other current suggestion later so stay tuned to find out about a special panel featuring The George R.R. Martin and Vincent D'Onfrio's collaboration on a hybrid animated film called "Night of the Cooters", Based on a book by Howards Waldrop ; so maybe a film based on the books bizarre trips through altered events in time? again stay tuned.  – Lou