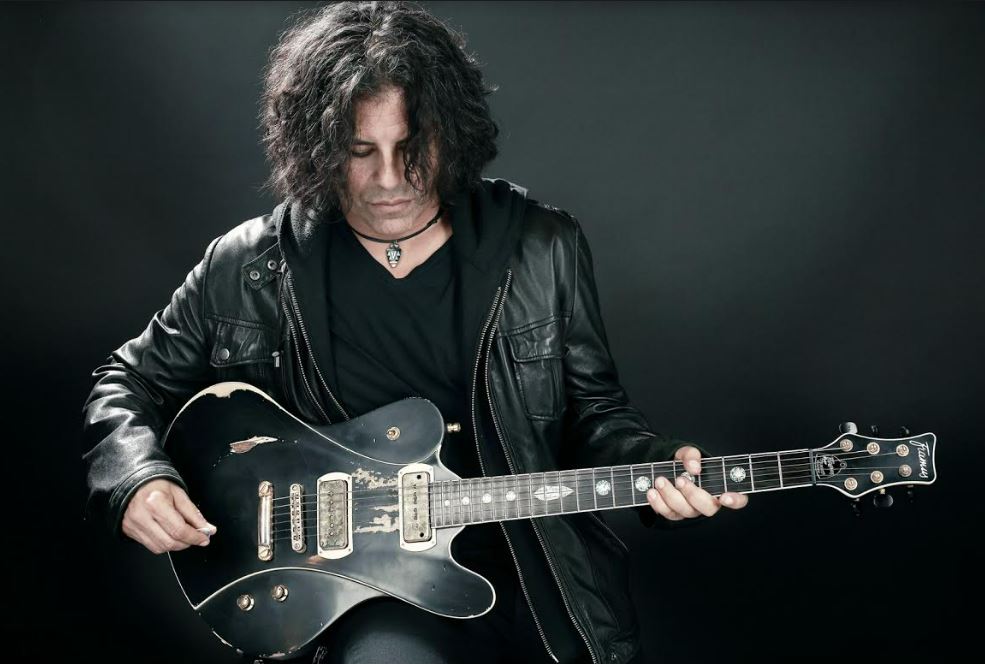 Legendary guitarist Stevie Salas who has played with Mi Hutchens of INXS, Don Was, Duran Duran, Mick Jagger, Sass Jordan, Terrance Trent D'Arby, Rod Stewart, Eddie Money, David Bowie and more gathers some north county friends to assemble a sort of local super group. The show will happen July 22nd at the Pour House in south Oceanside. This does not happen often and it's a rare treat to see Stevie in this up close environment. The group, dubbed The Tri City Rollers, will feature  Ron Blair the bass player from Tom Petty and the Heartbreakers, along with Tom and Steve Burt of North Rail. Also in the group will be Pat Pinamonti who was in a local band with Stevie in the 80's called THIS KIDS!. This Kids! was a very popular local San Diego band for year drawing huge crowds where ever they played. The band will include Dana Stewart of the Sarcastics, Roc Root of Sand Jacket and Jason DeCorese who's bands include The Icarus Line and Lo Mass Republic. Many of these players have been in bands played on 91x.
Stevie was raised in Oceanside and early in his career after This Kids! and other local bands he played with George Clinton of Parliament & Funkadelic right out of high school. Bands Stevie has been the main contributor to include the well known band Colorcode and Hardware with Bootsy Collins and Buddy Miles. Stevie has also produced a number of artists including Sass Jordan and Yothu Yindi.
Stevie recently toured w
ith the MC5 and is an award winning Film Producer.
See Stevie's award winning documentary film "Rumble: The Indians Who Rocked The World" featuring, Link Ray, Robbie Robertson, Randy Castillo and Jimi Hendrix.
The extremely rare show will happen Friday July 22nd, 9pm at the Pour House Oceanside 1903 S. Coast Hwy Oceanside, CA 92054 (760) 730-5944 21 and up only and $12, advance tickets available through www.pourhouseoceanside.com