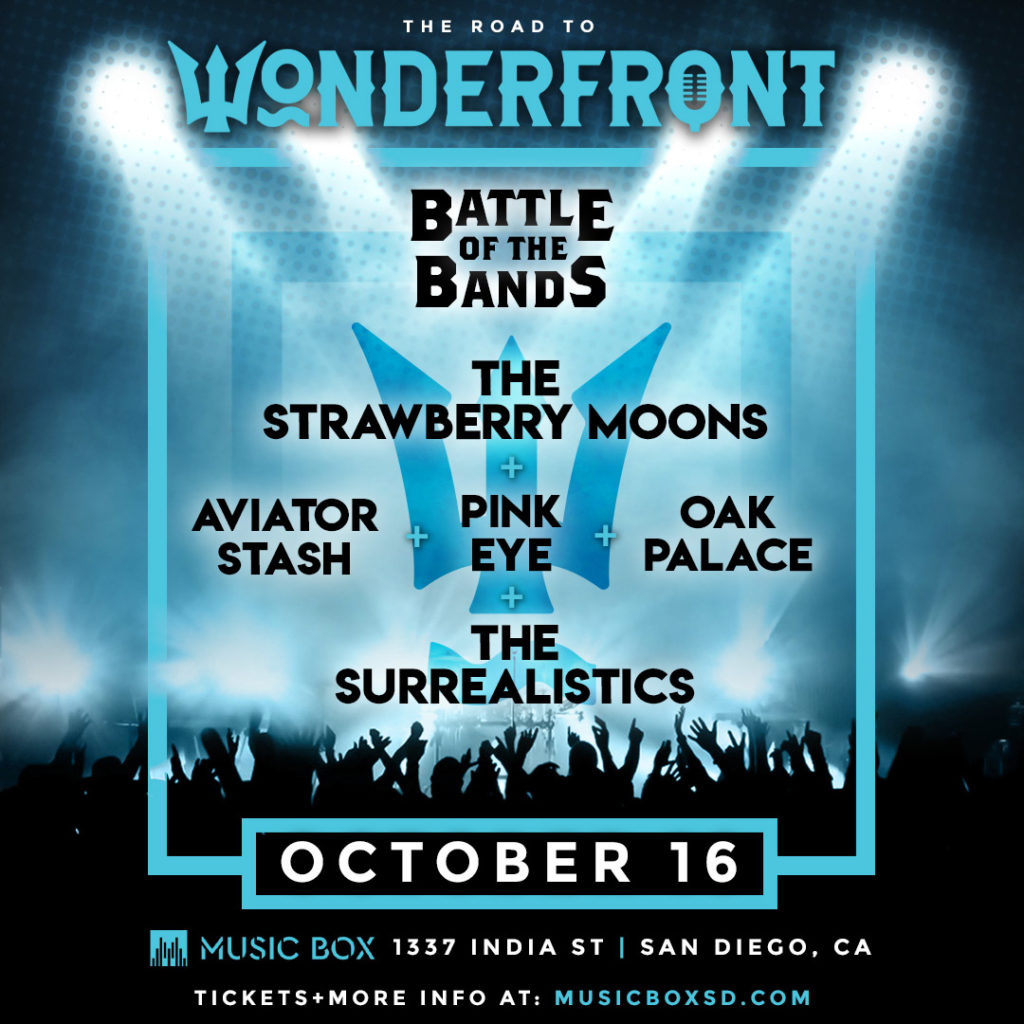 WONDERFRONT Music and Arts Festival Announces Battle of the Bands Lineup
Increasing the buzz and excitement surrounding WONDERFRONT Music & Arts Festival in November, MUSIC BOX will play host to BATTLE OF THE BANDS on October 16, 2019. This event is part of "The Road to WONDERFRONT" which are a series of events and activities leading up to Wonderfront Festival in November.
Battle of the Bands will feature five local bands, all competing for a chance to perform at the WONDERFRONT Music and Arts Festival. Doors open at 7 PM and will go till 11PM.
The following bands have confirmed their participation:
The Strawberry Moons
Pink Eye
Stephanie Brown & The Surrealistics
Aviator Stash
Oak Palace
All bands for this event are part of the rock genre and the local San Diego community. Attendees will have the opportunity to vote their favorite group as the winner. The winner will be granted a slot on one of the 7  WONDERFRONT stages.
Tickets will be $10 in advance and $12 on the day of the show. Tickets CAN BE PURCHASED ON THE Music Box website.